Kotatsu have been put into my living room since yesterday.
Kotatsu is a type of Japanese heating equipment, a fireplace with a coverlet.
I'm sleepy and happy when I warm myself in a kotatsu.
Eating
Japanese like to eat mikan (or mandarin orange, tangerine, ...) in kotatsu.
Japanese Old Saw?
Japanese: Neko ha kotatsu de maruku-naru.
English: Cat curl up in kotatsu.
I like cat curled up.
Ascii Art of kotatsu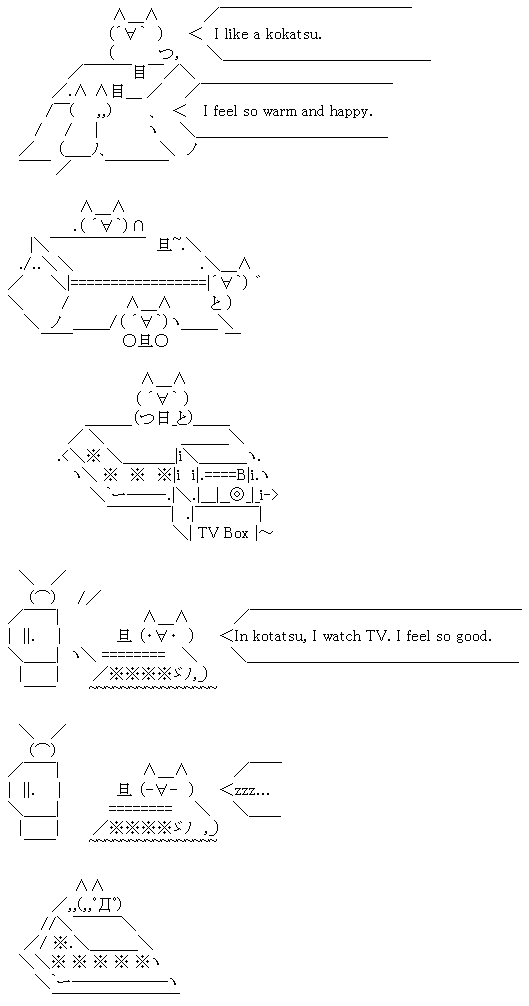 Ref. "ano AA doko sure" tenpure hojyo site - kotatsu (in Japanese)
Posted by NI-Lab. (@nilab)