I bought refill papers for calendar of 2006 at about 1 week ago.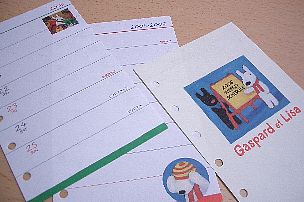 I use a "Mini 6 Holes System Techou", pocket notebook like a Filofax.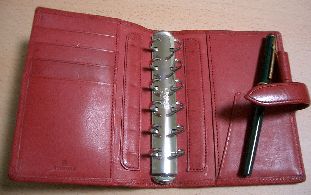 I like Gaspard and Lisa by Anne Gutman and Georg Hallensleben.
In Japan, these picture books' title are "Lisa to Gaspard ..." (means "Lisa and Gaspard ...")
"Lisa to Gaspard".
Not "Gaspard to Lisa".
How so?
Ref:
Comments
website for mobile phone
http://lisagas.jp/

Posted by NI-Lab. : November 26, 2005 (Sat)
Posted by NI-Lab. (@nilab)