May 15, 2005
Sliding Block Puzzle
This sliding block puzzle is a game leading the elephant to the exit.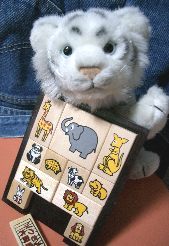 I felt difficult it.
Posted by kohaku : 02:18 PM | Comments (0)
May 08, 2005
A True Story of Dugong and Tortoise
I read the book about a dugong and a tortoise.
This is a true story.
The book's title is "They are always very good friends (Futari ha itsumo tomodachi)".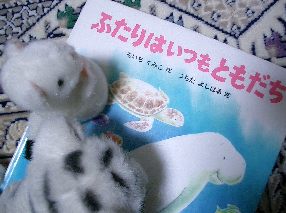 The dugong's name is Serena.
The tortoise's name is Kamekiti.
Serena and Kamekiti live in a aquarium.
Serena and Kamekiti are very good friends.
At one time, Kamekiti left Serena. And then, Serena bummed out...
Posted by kohaku : 11:28 AM | Comments (0)
May 04, 2005
Chambara
Okojo and Kuma-kun made believe SAMURAI!
This playing is CHAMBARA!
Chambara is a battle of samrai in japanese.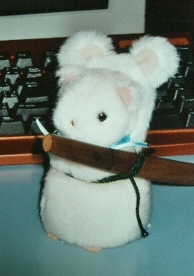 It's Okojo with katana. A katana is japanese blade.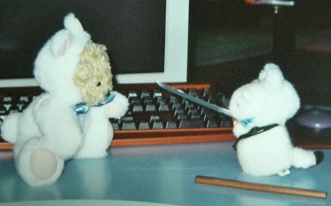 Kuma-kun is a bear cub.
Okojo drew a katana!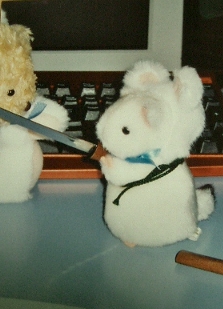 Slash!
It's not dangerous, because this katana is toy.
Posted by kohaku : 08:52 PM | Comments (0)