I stayed at Henn-na Hotel. This hotel's staffs were robots.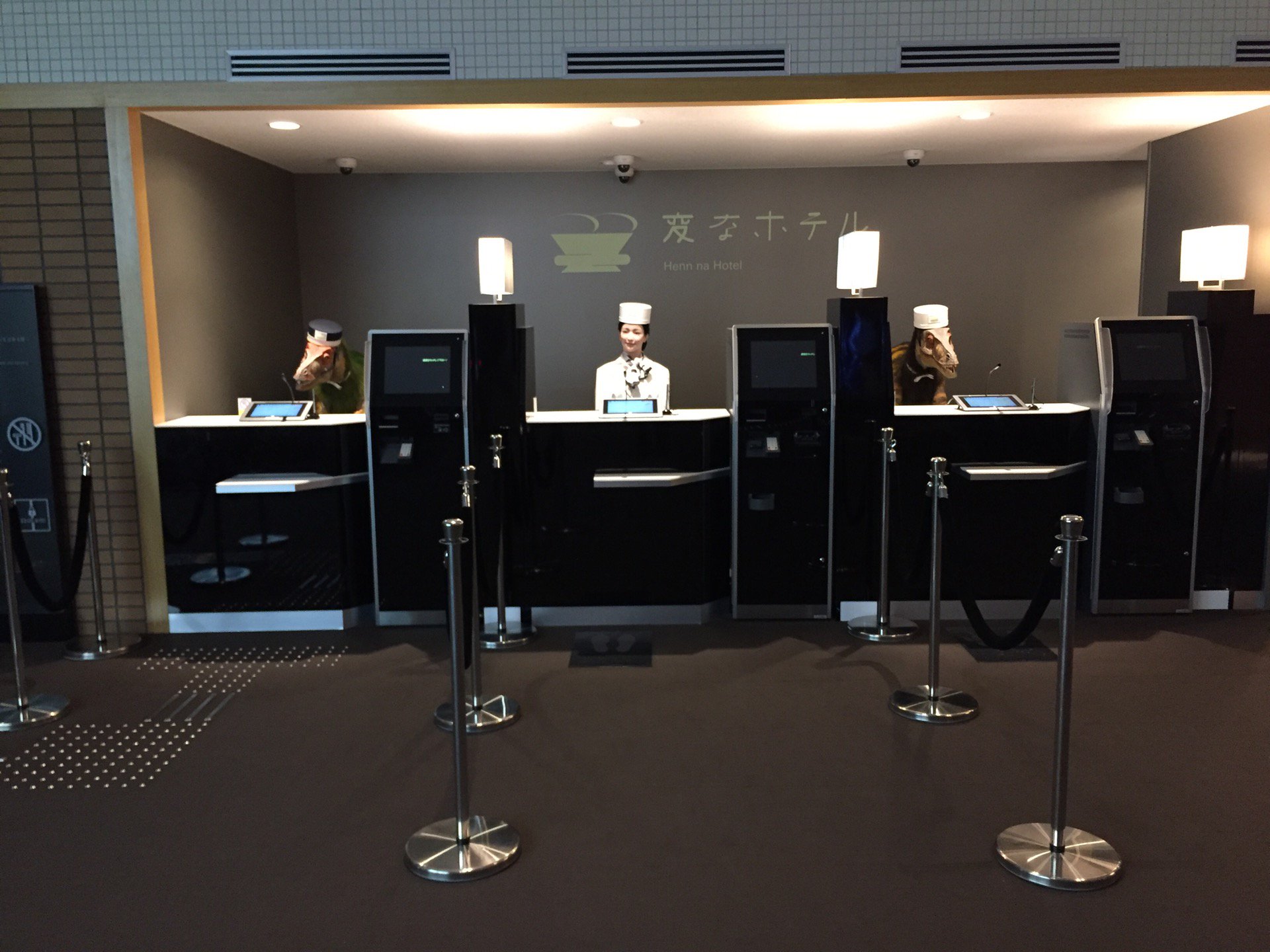 Excitement meets comfort. Introducing state-of-the-art technologies, Henn na Hotel is the world-first hotel staffed by robots.

At the front desk, you will be greeted by multi-lingual robots that will help you check in or check out. At the cloakroom, the robotic arm will store your luggage for you, and the porter robots will carry them to your room (only available in A Wing). Mechanic yet somehow human, those fun moments with the robots will warm your heart. Furthermore, once you register your face with our face recognition system, you will be free from the hassle of carrying the room key around or worrying about losing it.

OUR CONCEPT | Henn-na Hotel
Front Desk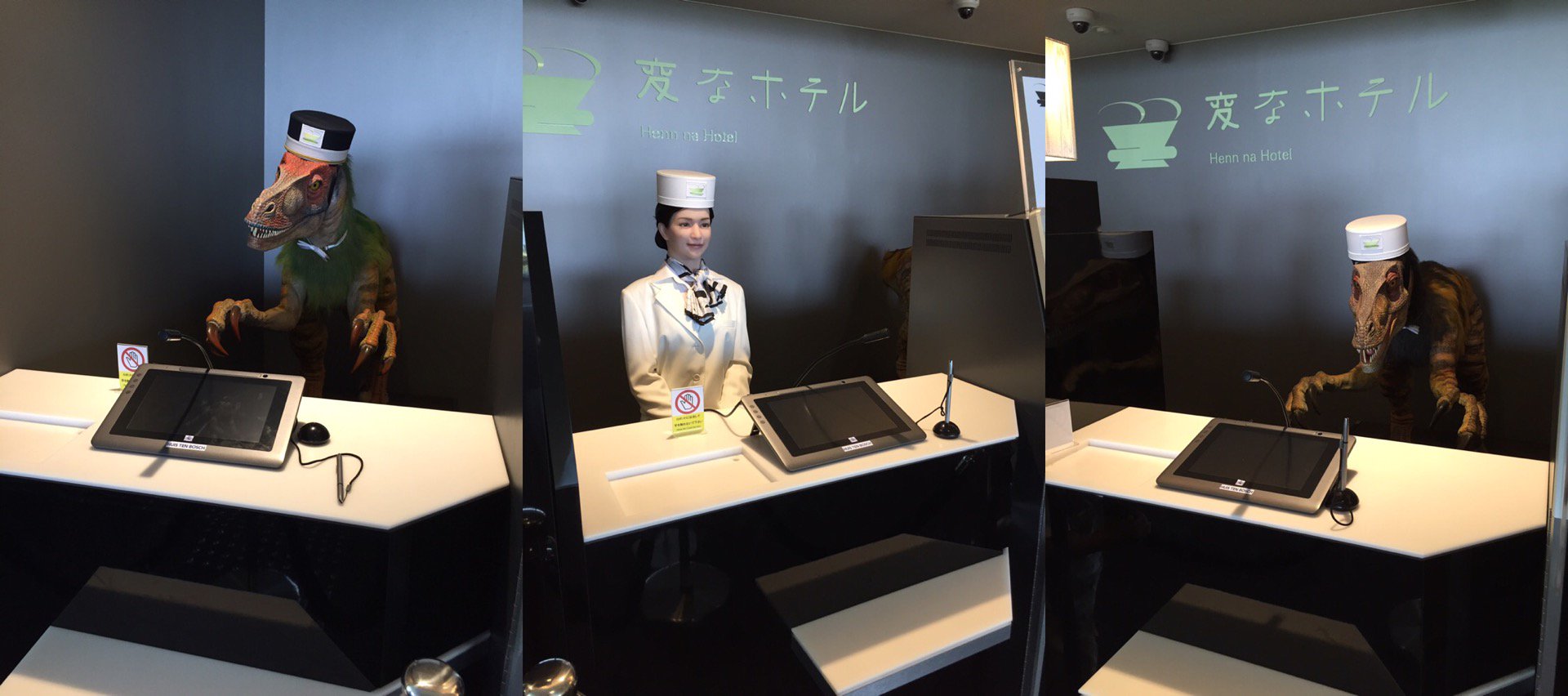 This dinosaur talks! He gave me the check-in instructions.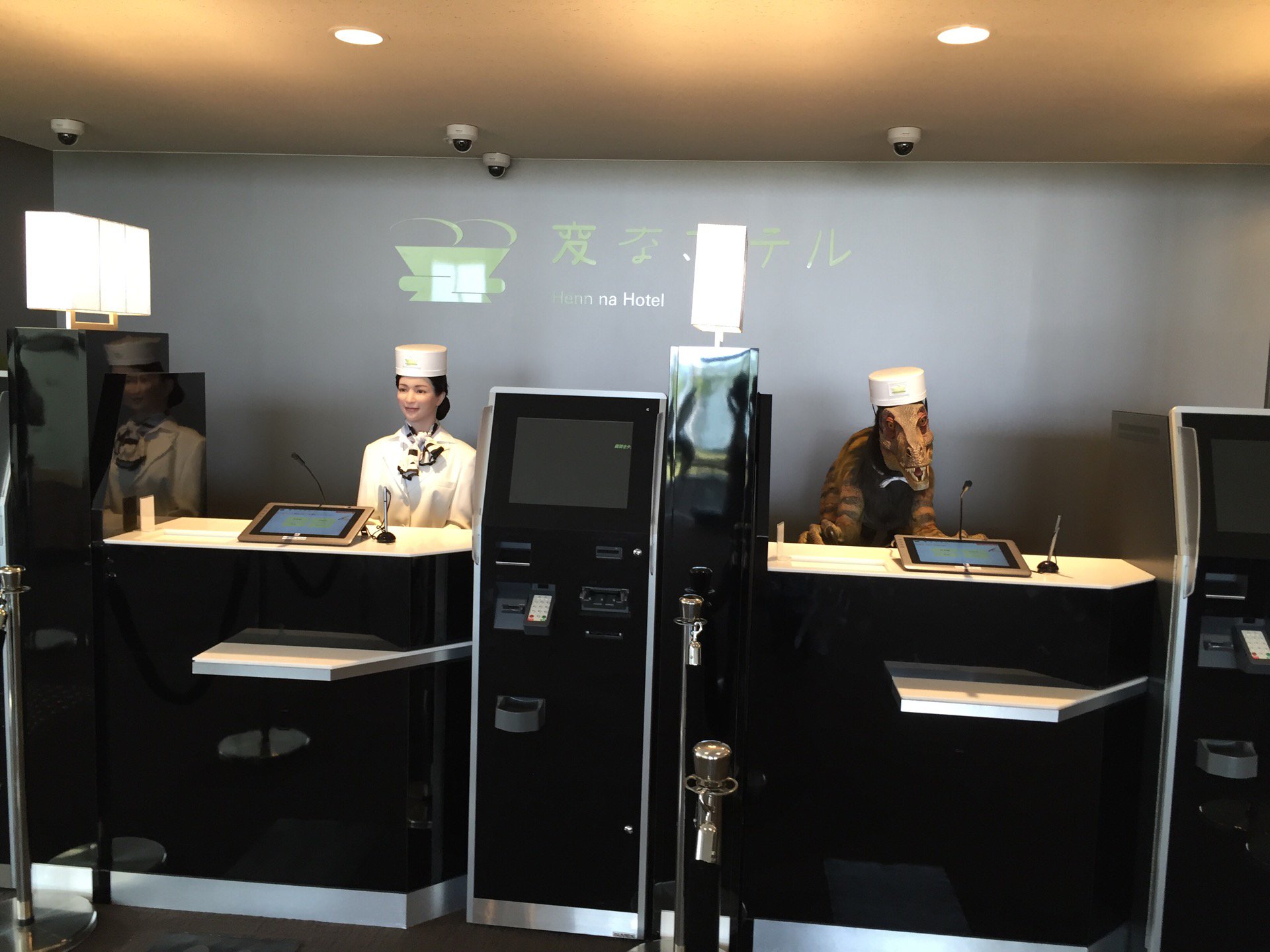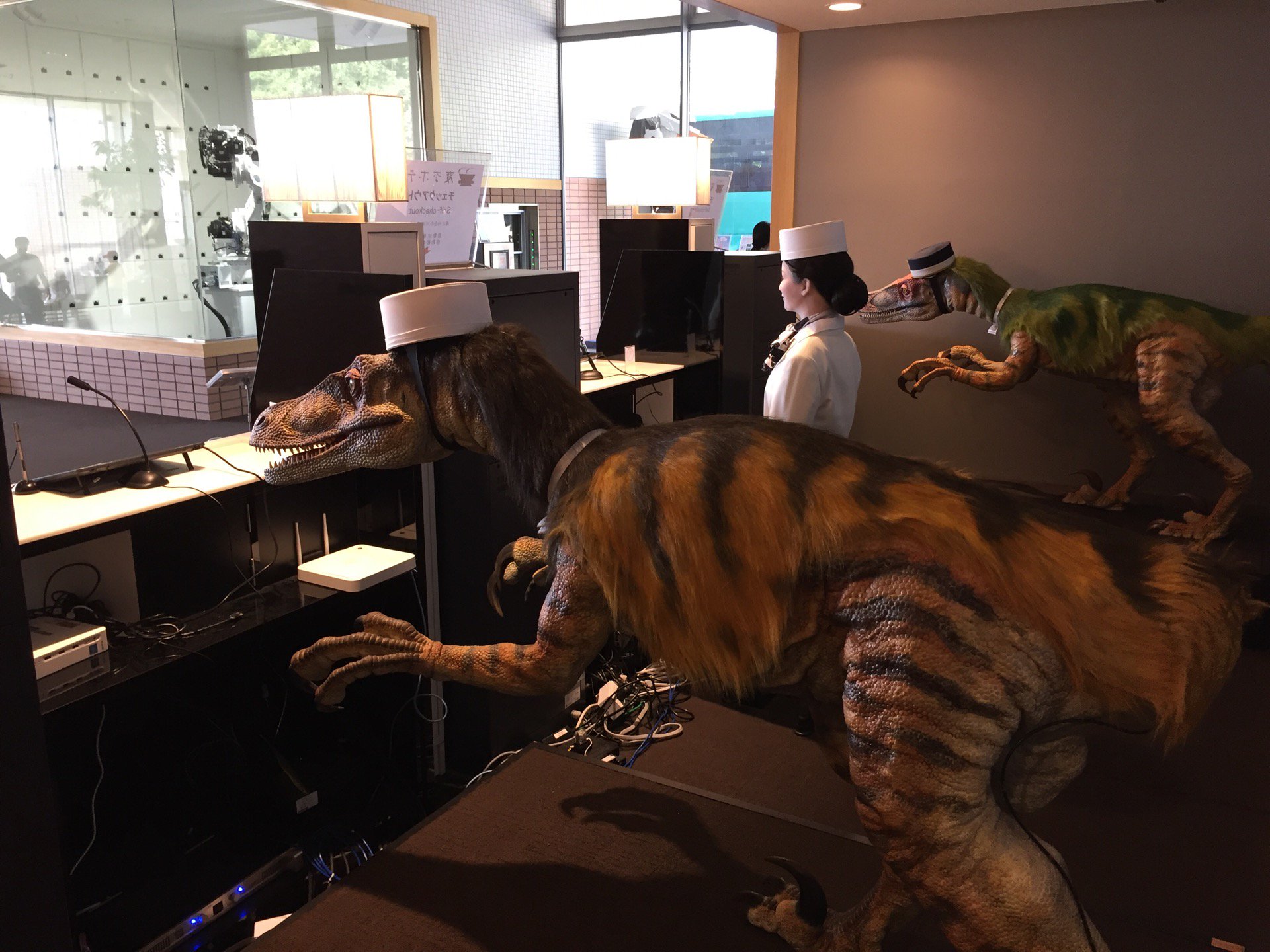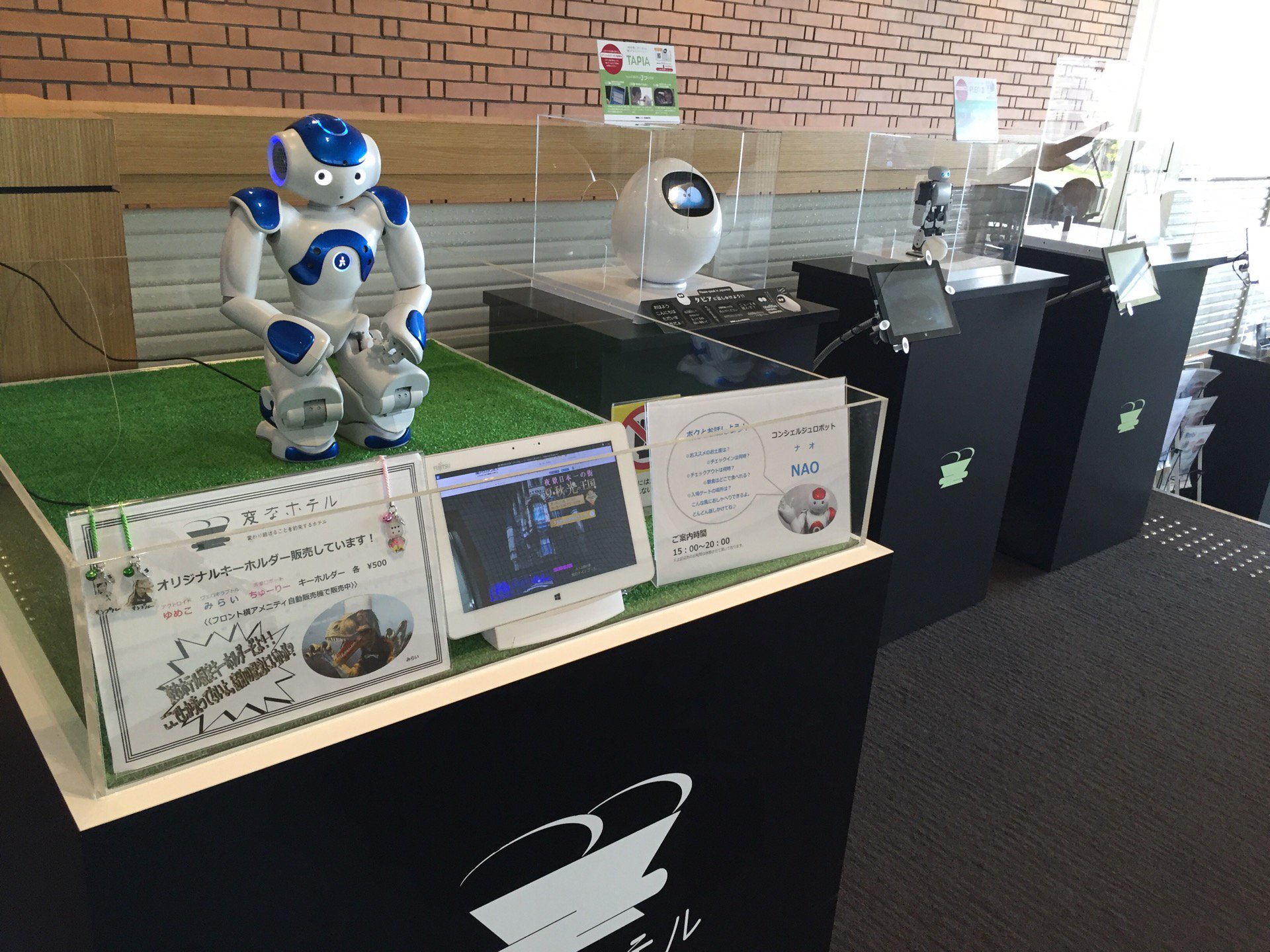 Robot cloak Room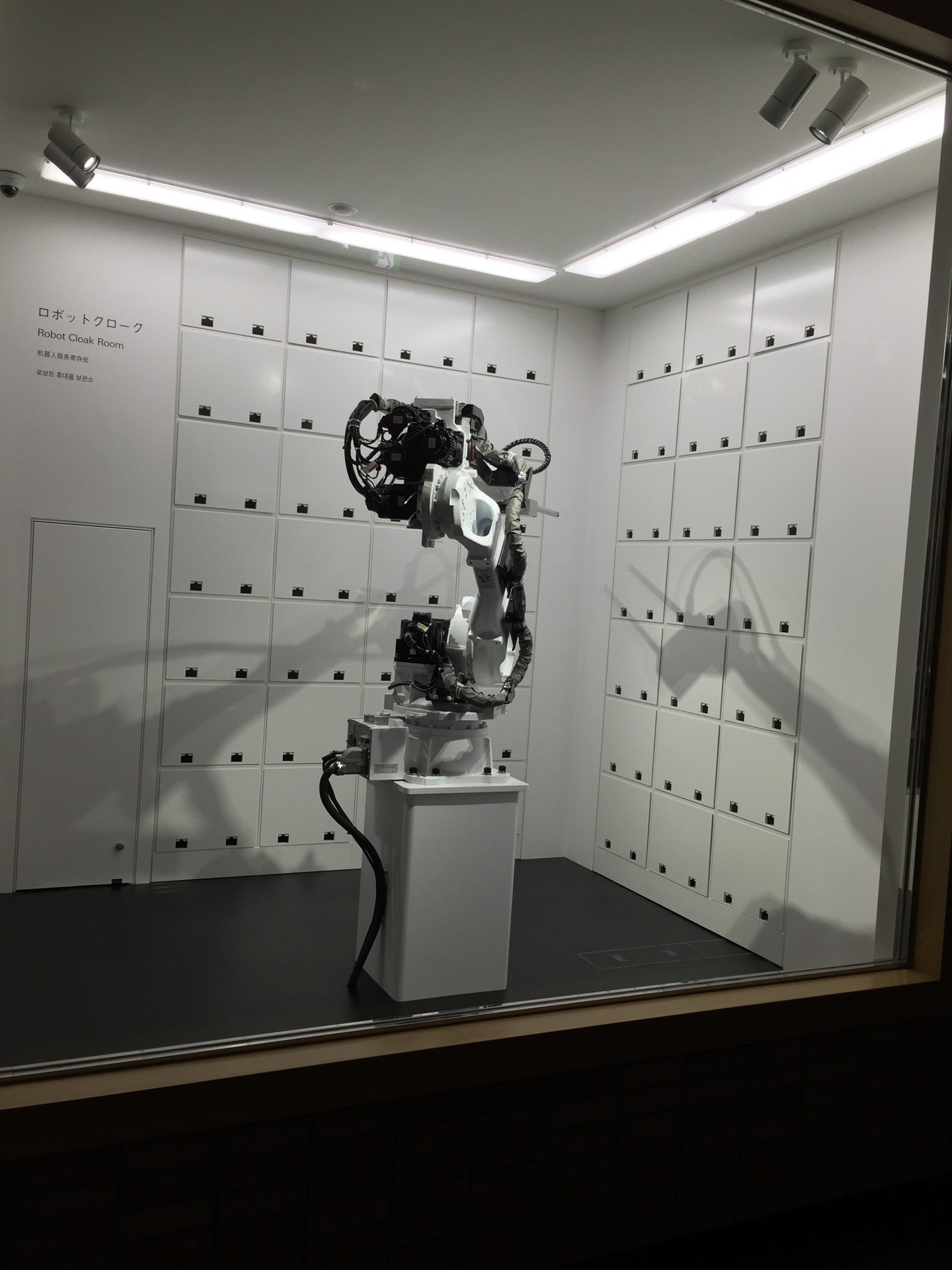 This is a pay locker exclusively for guests staying at the hotel. You can use it to store your bags before check-in or after check-out. Here, your bags will be taken by a robotic arm. Simply place your bag in the "Baggage Handling Door" (42cm × 72cm) and the robotic arm will automatically store it in a locker for you.

HOTEL FACILITIES | Henn-na Hotel
Porter Robot
Smart Kiosk (Vending Machine)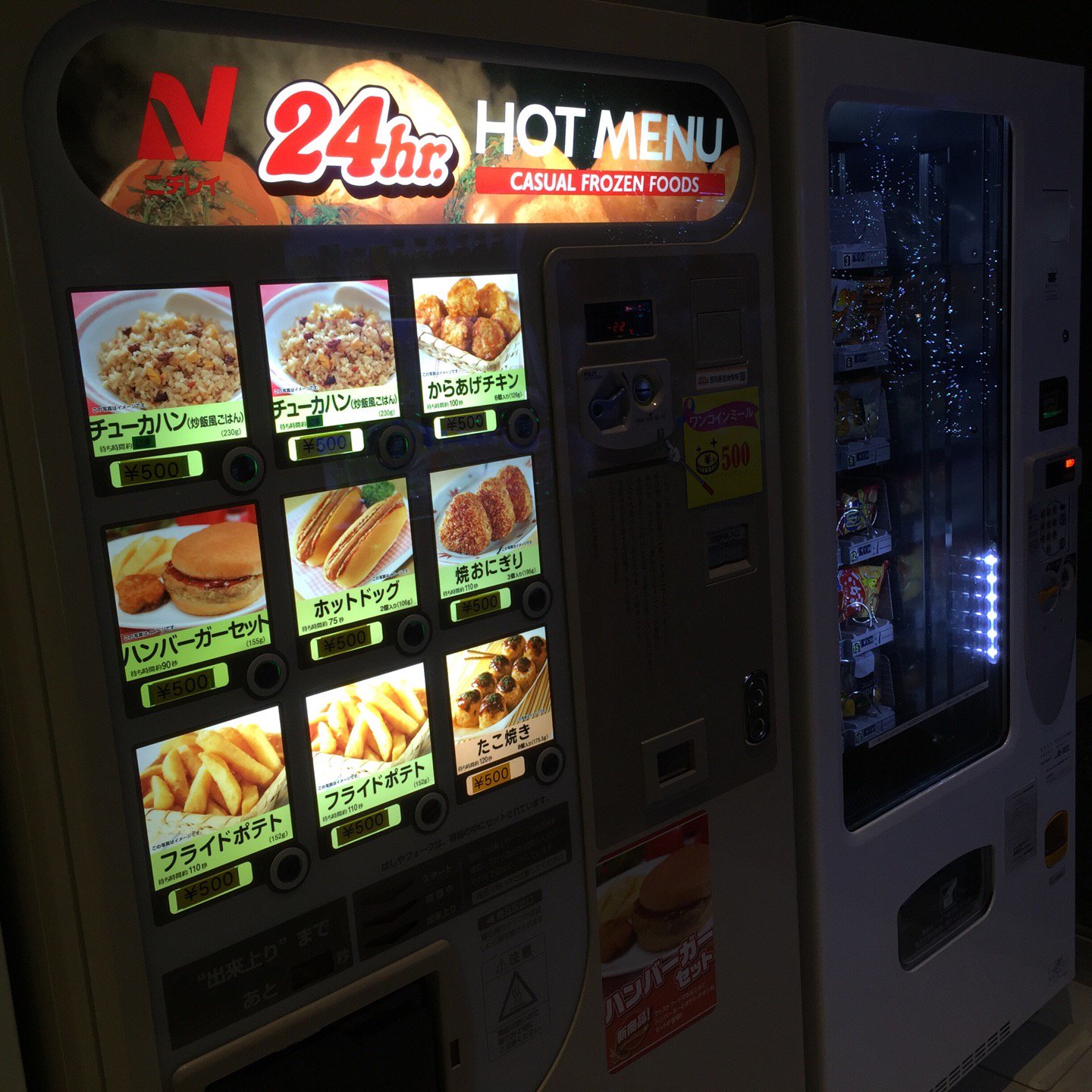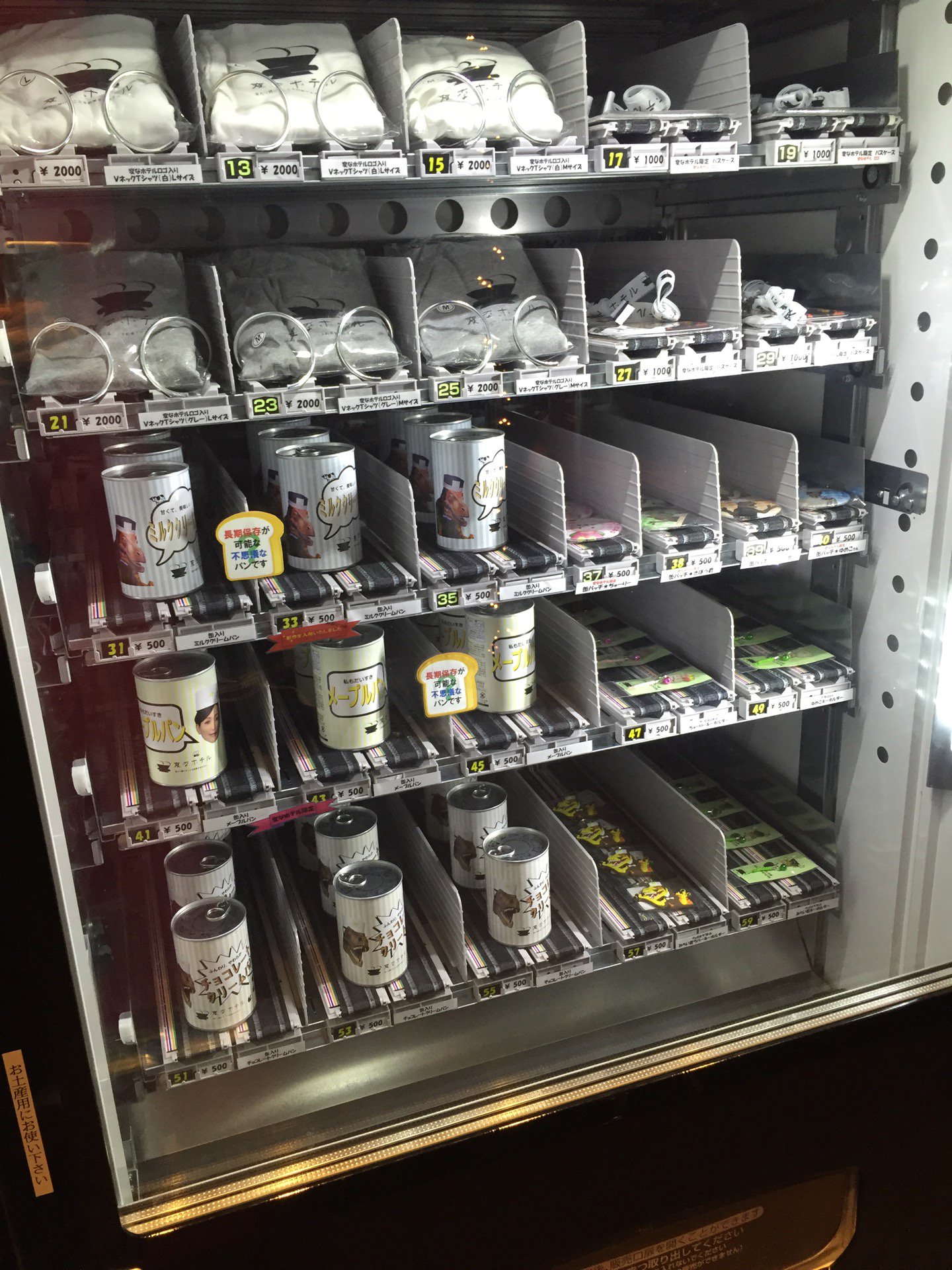 "I love this maple bread&quot is written. But the front staff cannot eat it because she is a robot...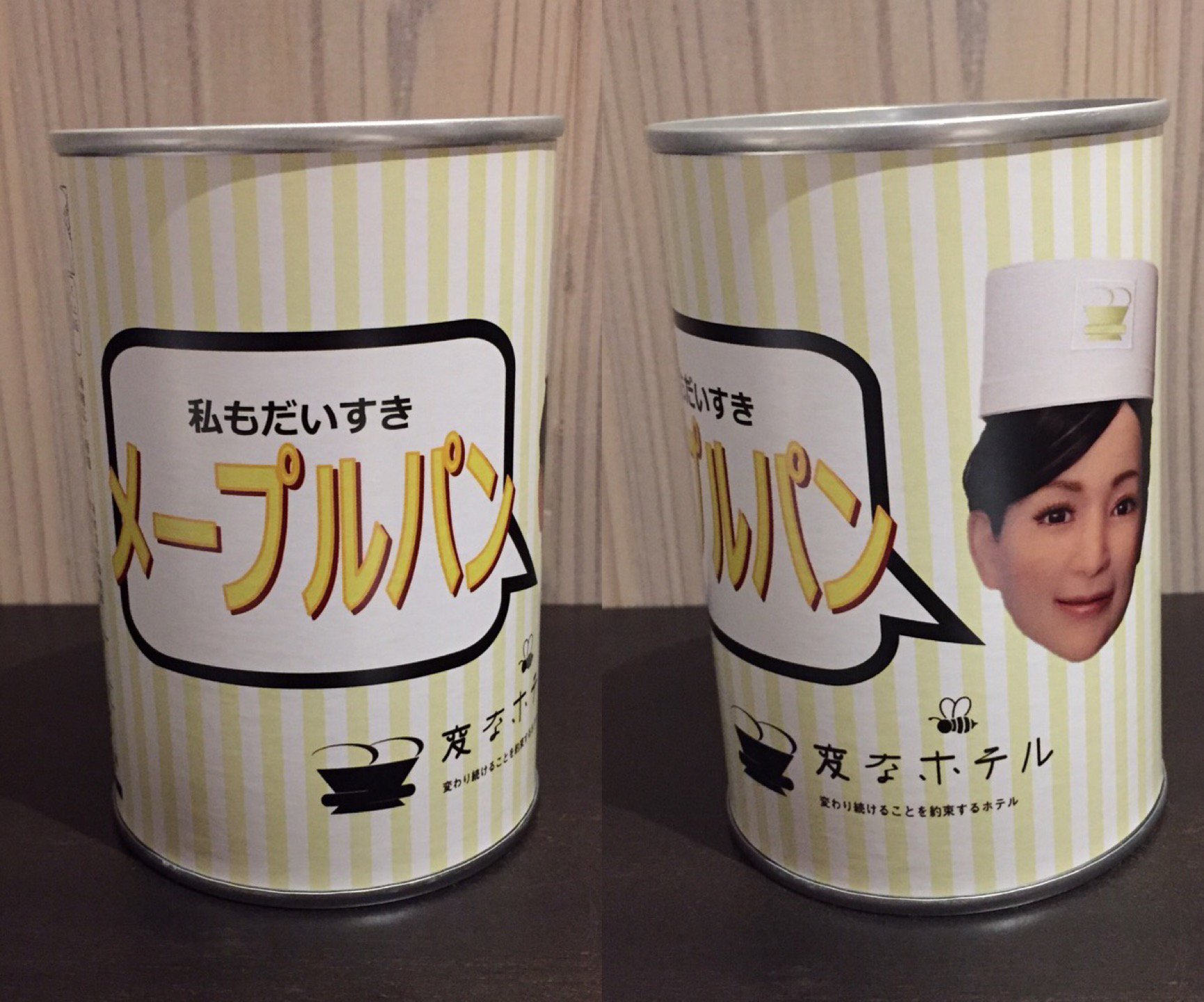 The room key is a card or face authentication. However, face authentication never succeeded...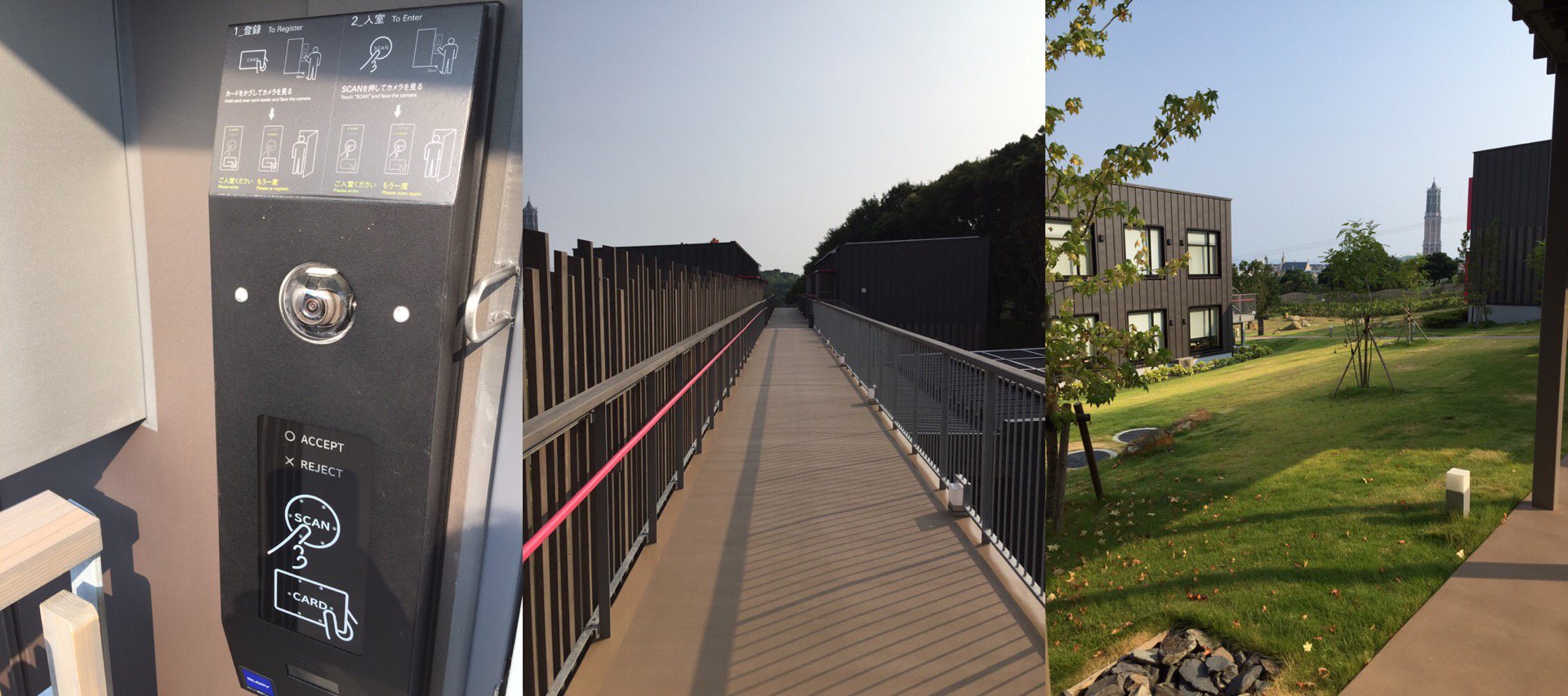 I stayed this room.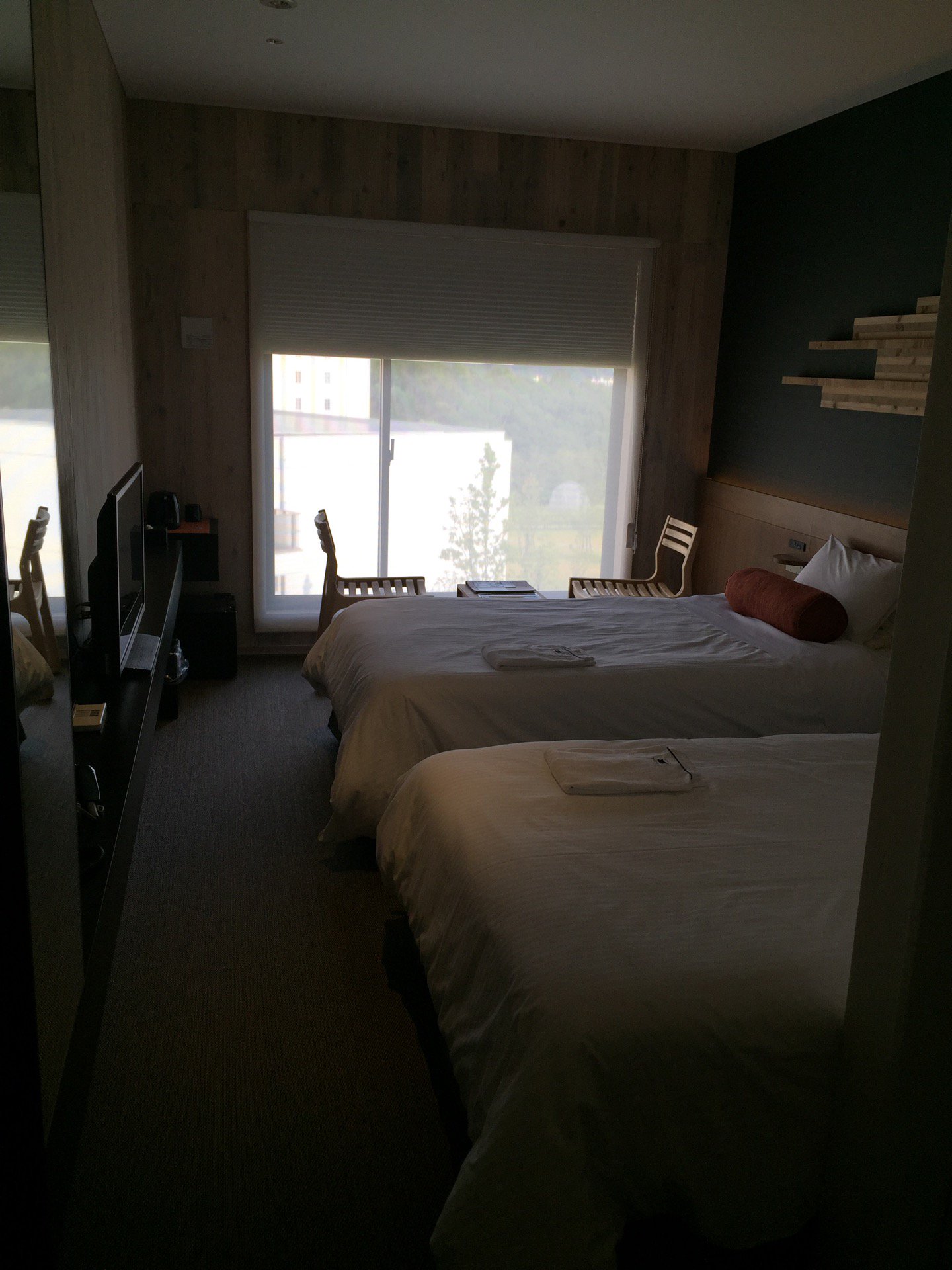 Tuly-chan is a cute robot in the room.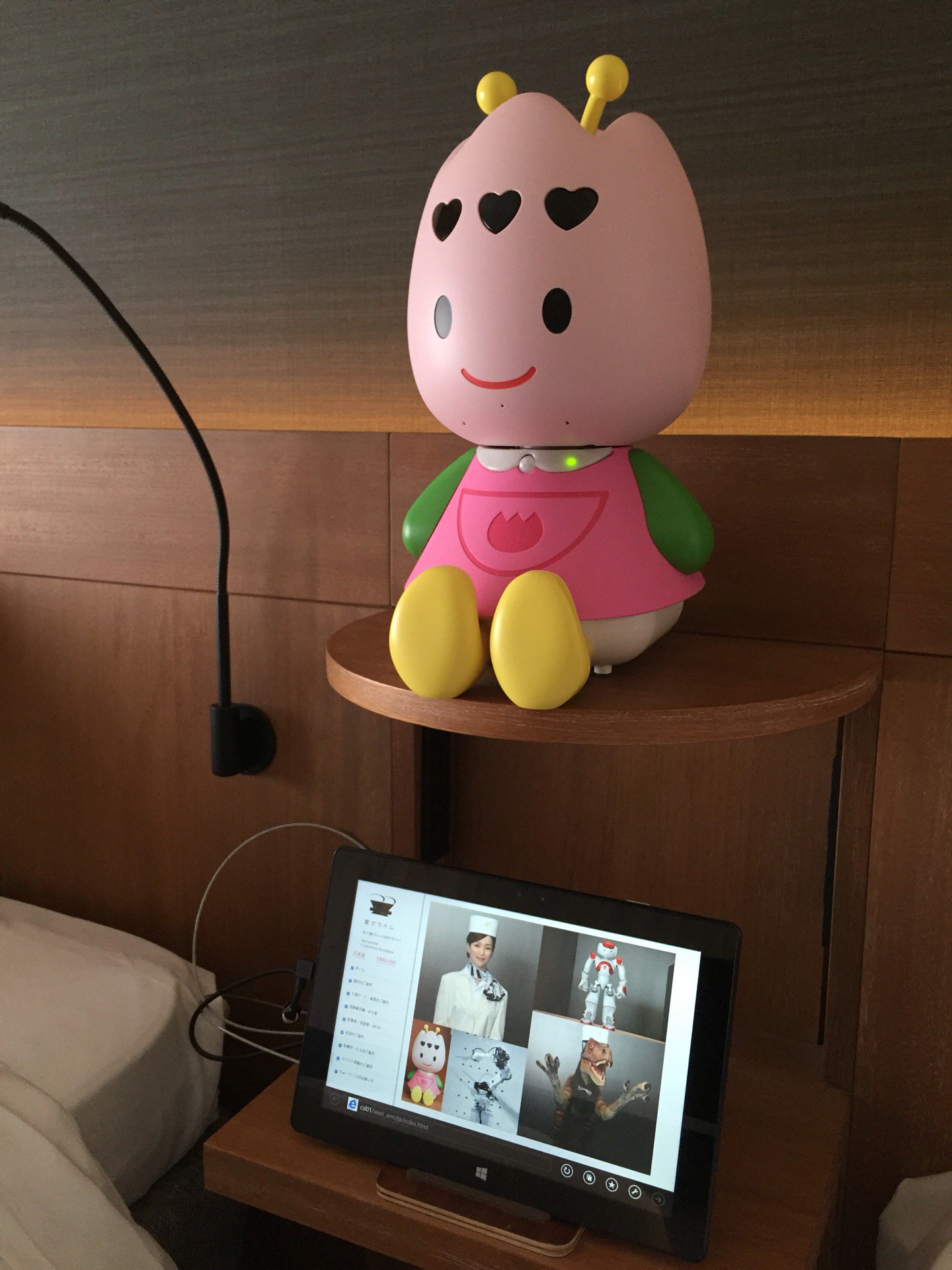 Tuly-chan is operated by voice recognition. She tells us the weather when we ask it. She can sing a songs, turn on and off the lights, setup a wake-up call and others.
Gardenscape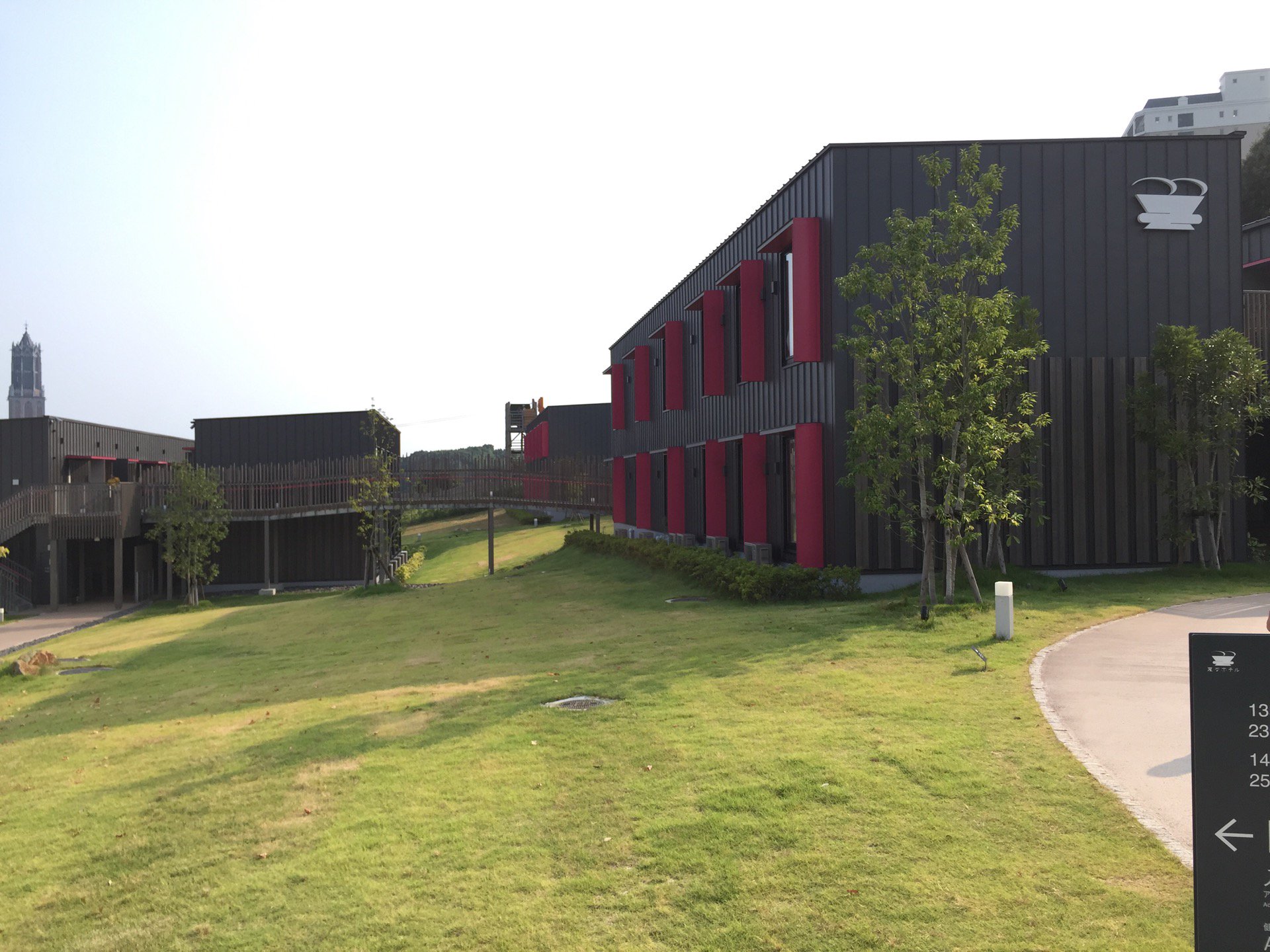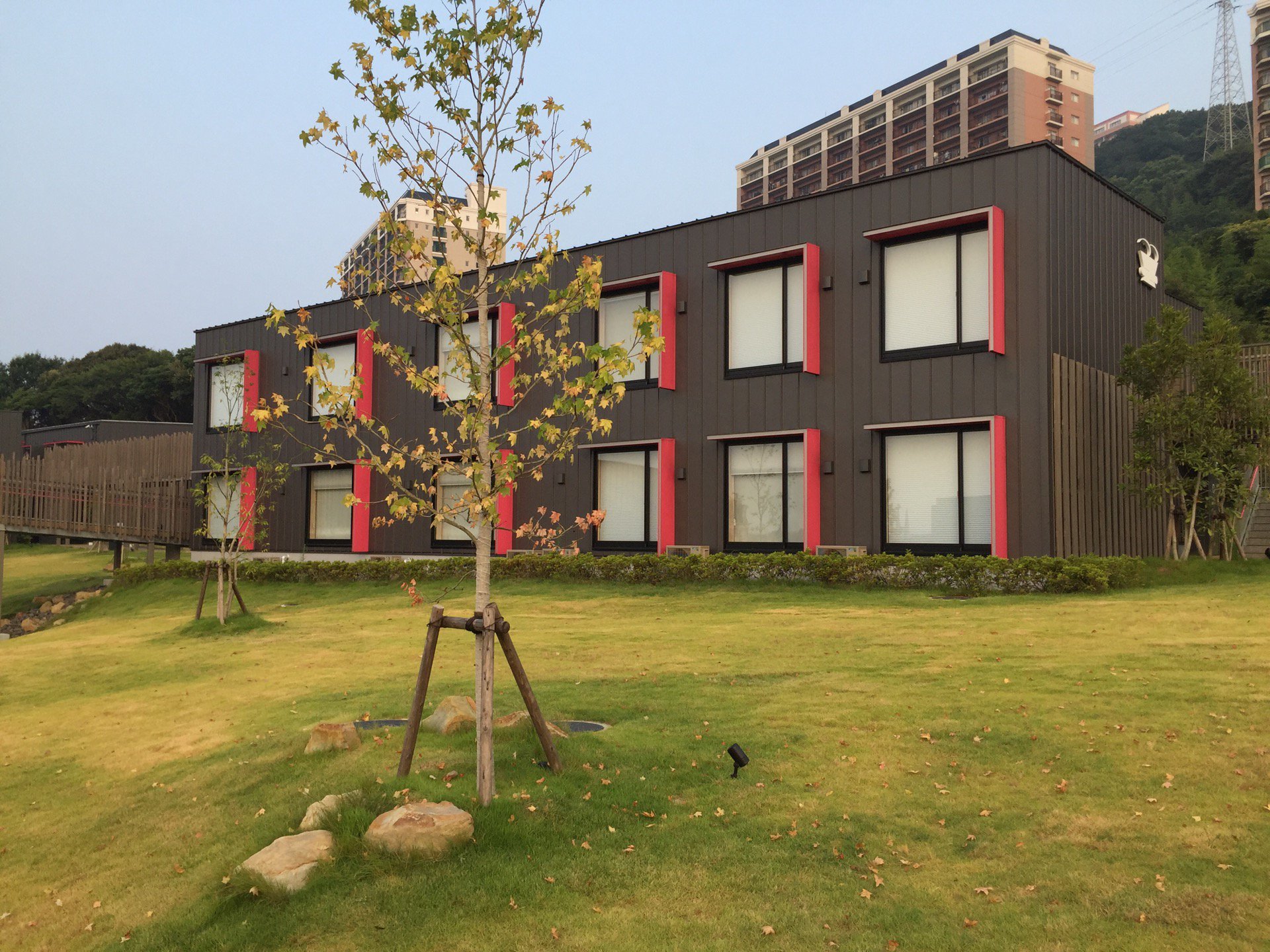 Automatic lawn mower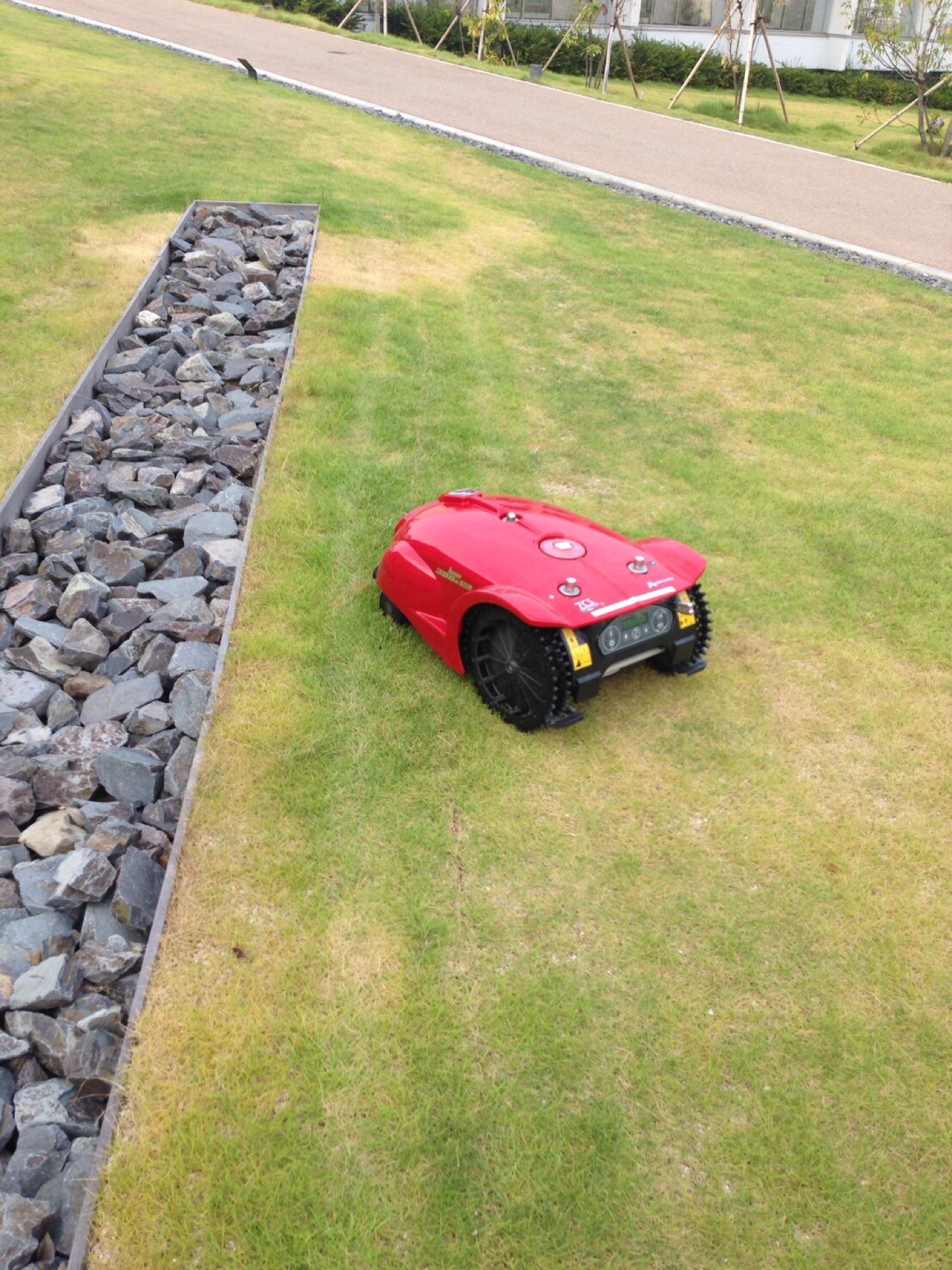 Restaurant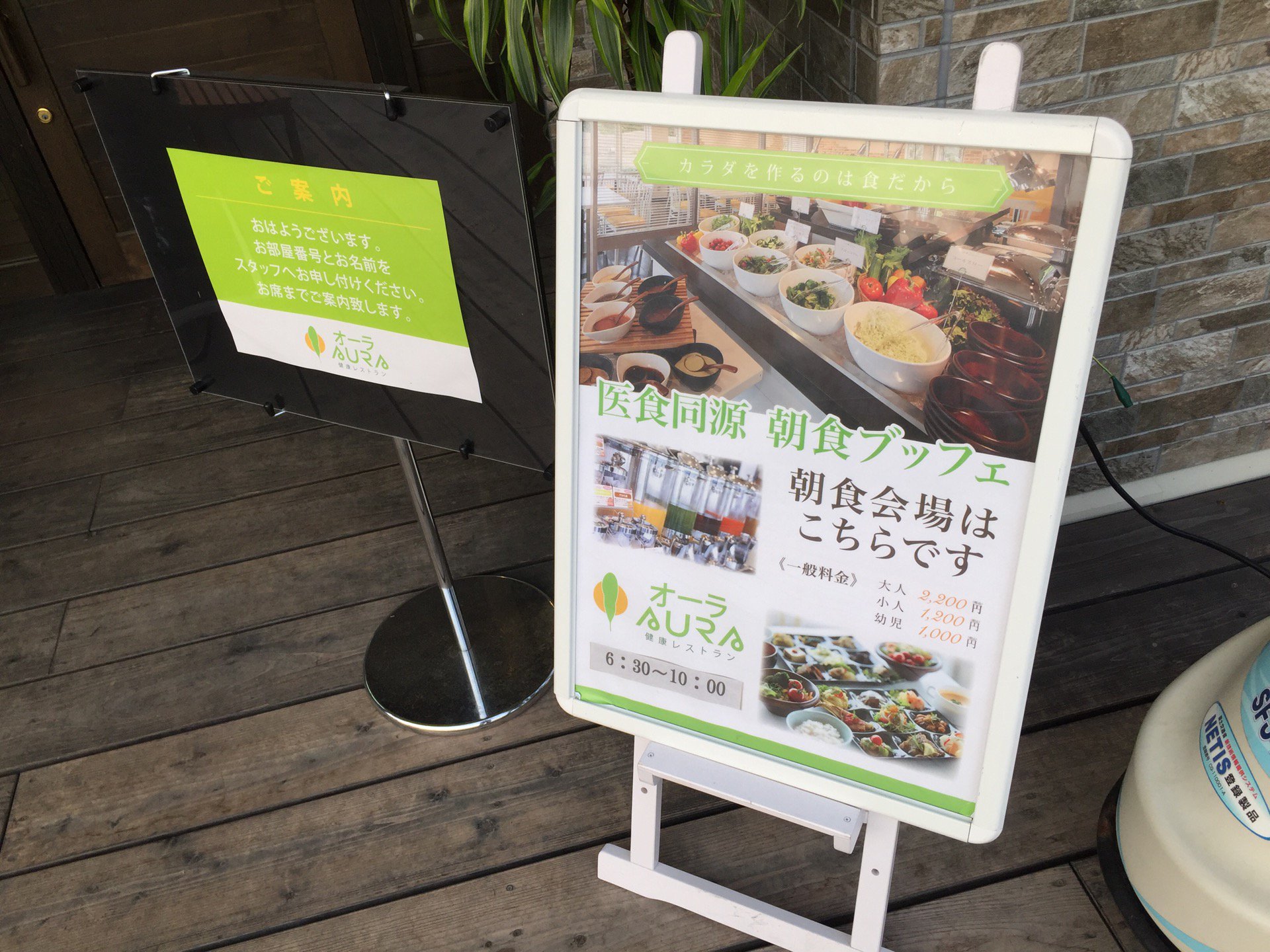 Vegetables Factory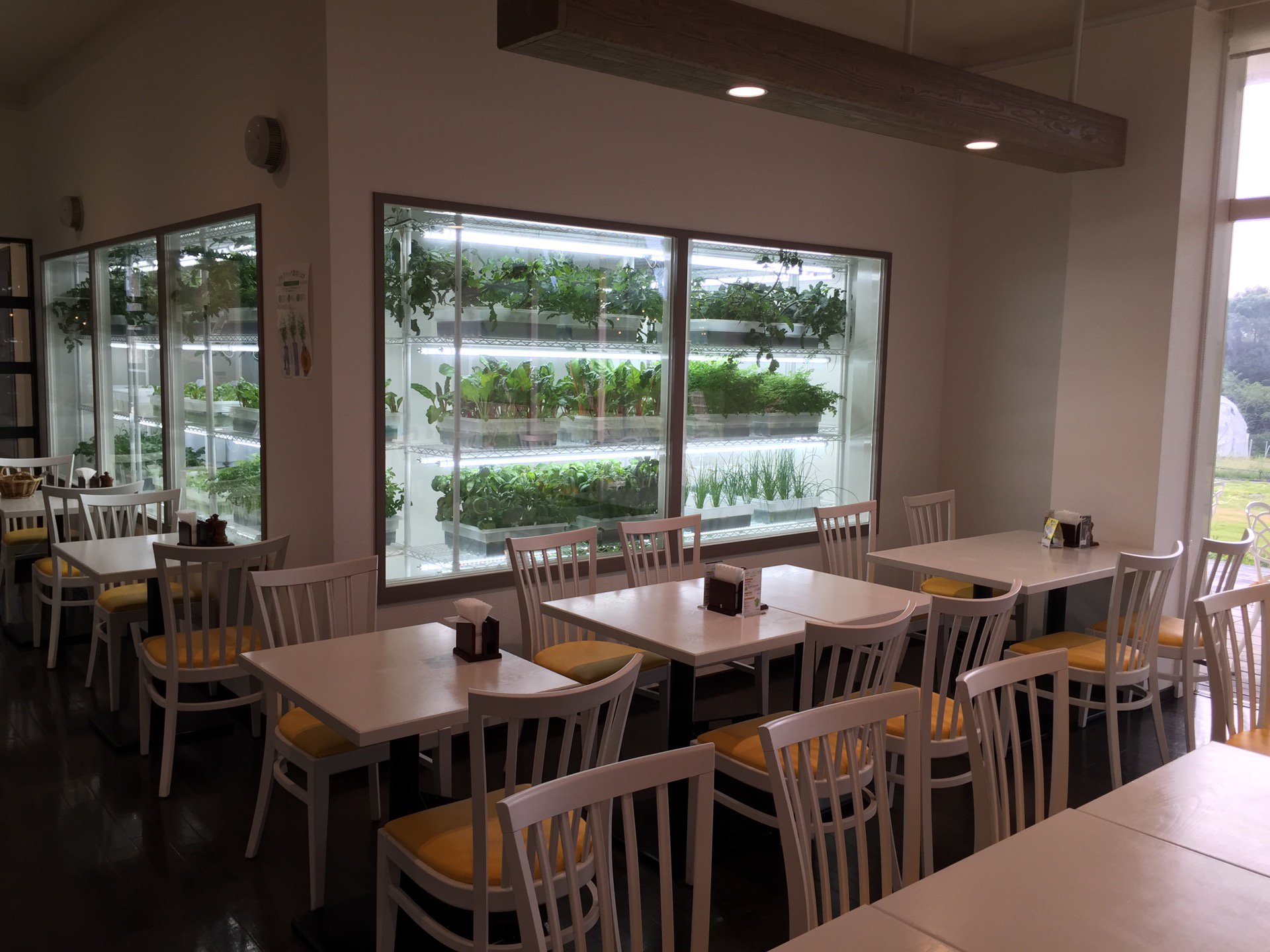 Gate to Huis Ten Bosch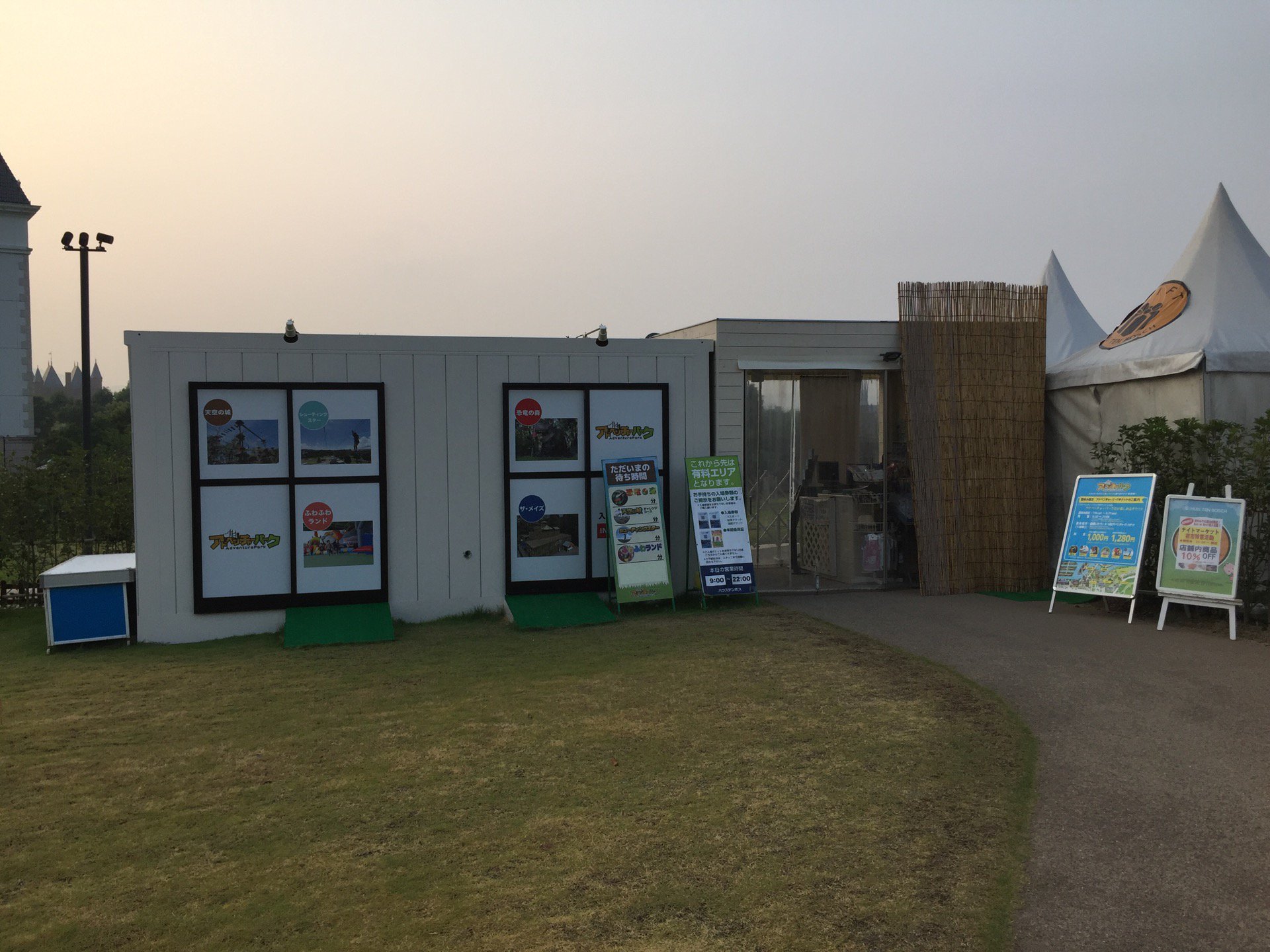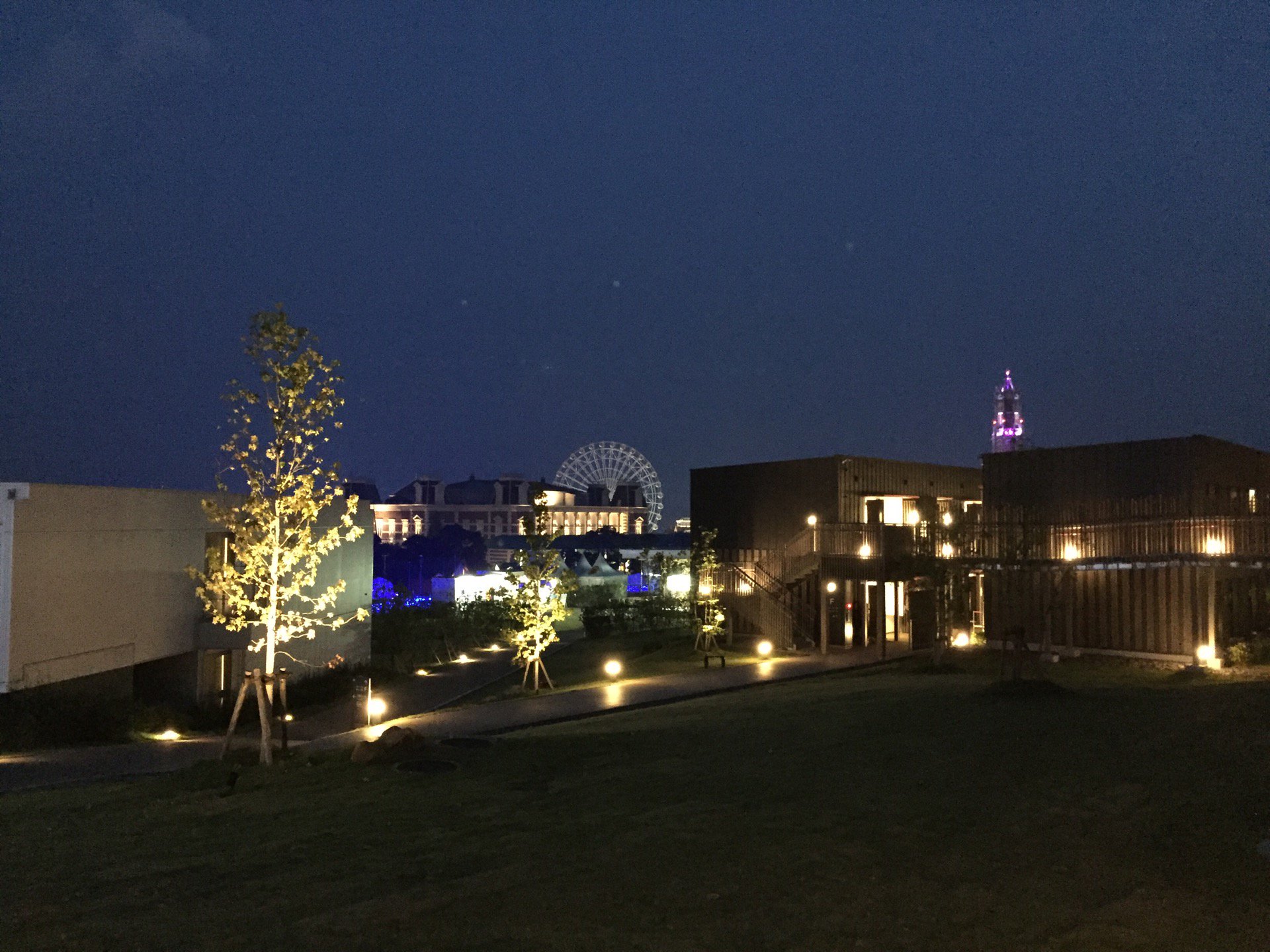 [Huis Ten Bosch] Working Robots at Henn-na Hotel - YouTube

ref. Henn-na Hotel
---
lat: 33.0906479, lon: 129.787958

View Larger Map
address: 6-5, Huis Ten Bosch machi, Sasebo-shi, Nagasaki-ken, Japan
Posted by NI-Lab. (@nilab)