Oh! Is this a Flying Rod (Sky Fish)?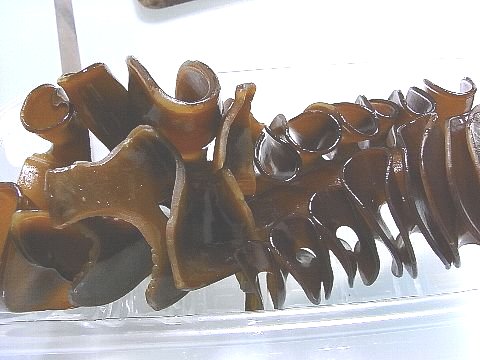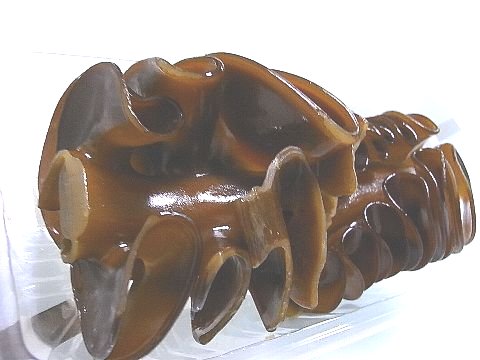 Ref. Rod (cryptozoology) - Wikipedia, the free encyclopedia
No.
This is a mekabu (mecab).
Mekabu is stem of wakame.
Wakame is sea vegetable.
I bought it in a supermarket.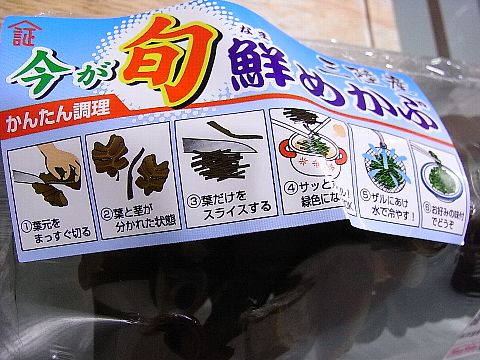 I cooked mekabu.
I cut and boiled it.
Left vegetables are tomatoes.
Right is mekabu.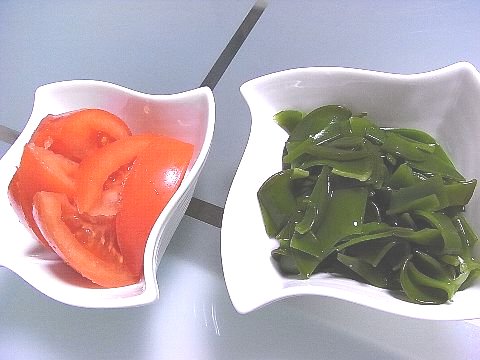 I ate it with Japanese soy sauce and ginger.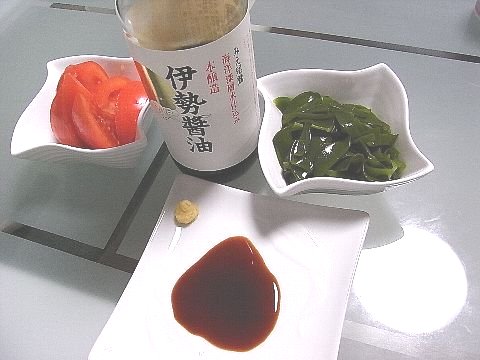 Ref. Wakame - Wikipedia, the free encyclopedia
2008-03-18
I was given a comment in Ido-Batarian BBS.
No.5118   Name: Zsolt   Mon Mar 17 19:00:51 2008
Hello,
I'm interested in boiling mekabu. Could you tell me how long you should boil it?

Thanks,
Zsolt from Budapest, Hungary


I boiled it about 1 minute.
A mekabu's color brown becomes color green.

Posted by NI-Lab. (@nilab)