I bought a "365 Cats 2007 Calendar" for my learning English in last year.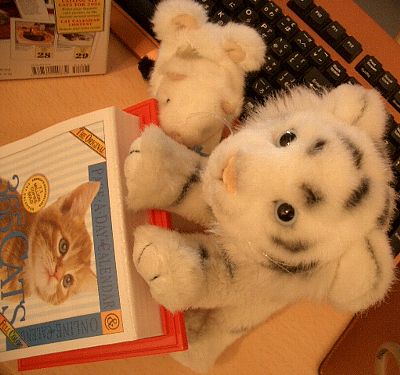 This calendar is from Page-a-Day Online Calendars.
These are photos of cats by Cat Contest.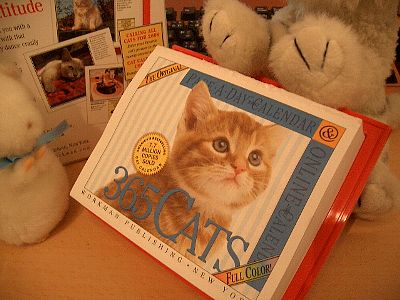 The cover cat is so cute.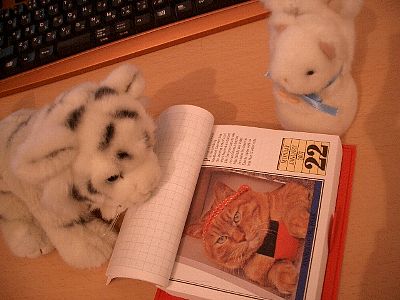 Oh, fattest cat?
It's so cute too.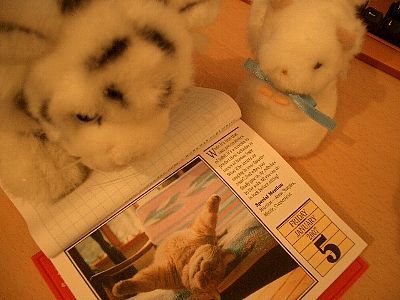 I think that this cat is sleepy and happy.
There are cute nyankos (cats) !
Ref. Amazon.co.jp: 365 Cats 2007 Calendar (Large Page-A-Day)
Comments
Hello. I'm learning Japanese! Your English is good! Your pictures are cute! Keep up the good work!
Posted by Jaydee : January 13, 2007 (Sat)
Hello.
Thank you, Jaydee.
I'm pleased.
I'm keeping leaning English :-)

Posted by NI-Lab. : January 20, 2007 (Sat)
Posted by NI-Lab. (@nilab)