preface of ALPSLAB scroll Hammer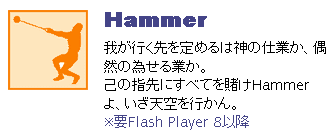 (translation in English)
Hammer
What do decide my destination? Is it the God? Is it a fortuitous circumstance?
You charge your power to your fingertip.
The hammer will fly off!
Throw hammer!
The ALPSLAB scroll Hammer is a Flash game on map.
I throw hammer.
I dragged my mouse.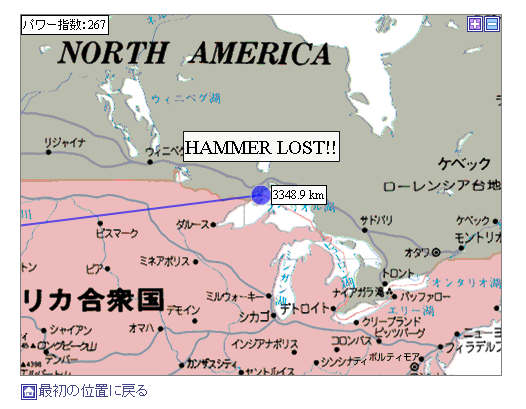 Posted by NI-Lab. (@nilab)