I went the Nagoya/Boston Museum.
This museum is adjacent the Kanayama train station in Nagoya.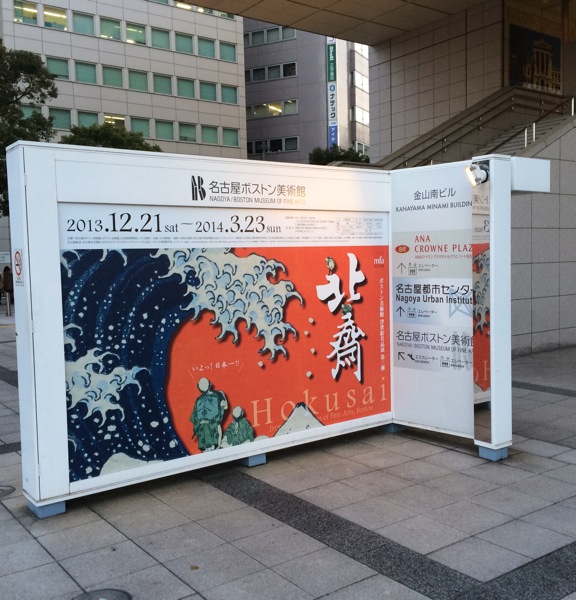 Katsushika Hokusai (1760-1849) was an ukiyo-e artist active in the late Edo period. For seventy years, until his death in his ninetieth year, he was relentless in his experimentation with new artistic styles. While ukiyo-e prints are loved and admired the world over, Hokusai's work is especially popular, a favorite of dedicated collectors and researchers in Europe and America as well as Japan. His work is found in museum collections worldwide. Hokusai was also the only Japanese individual chosen by Life magazine for its list of the hundred most important events and individuals in the last millennium.*

This exhibition presents a selection of works by Hokusai, the pride of Japan, from the world-famous collection of Japanese art at the Museum of Fine Arts(MFA), Boston. Curated by Nagata Seiji, the foremost authority in Hokusai studies, it also includes jewels from the MFA collection in this rigorously selected group of 142 works, works with truly amazing colors, including works of extreme rarity to be seen nowhere else. Here you will experience a view of Hokusai that will exceed your most vivid imagination.

※ 「Life Millennium : The 100 Most Important Events and People of the Past, 1000 Year」1998

HOKUSAI Ukiyo-e from the Museum of Fine Arts, BOSTON
This museum is 3rd floor to 5th floor in the Kanayama-minmi Building.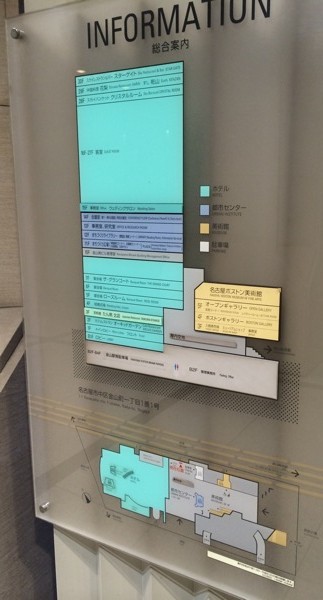 at Buston Cafe
I went a Buston Cafe in 1 floor of Kanayama-minmi Building.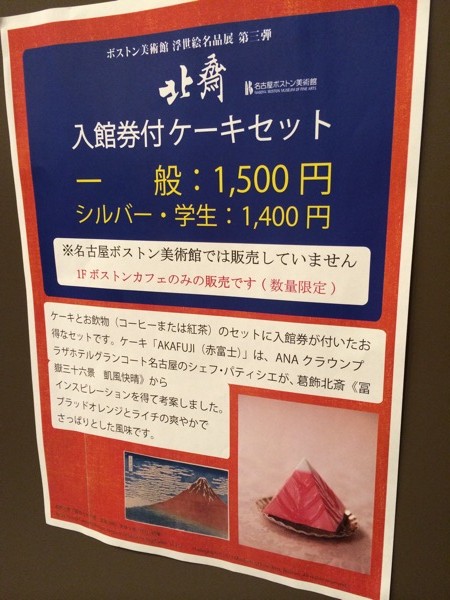 Ticket and Cake.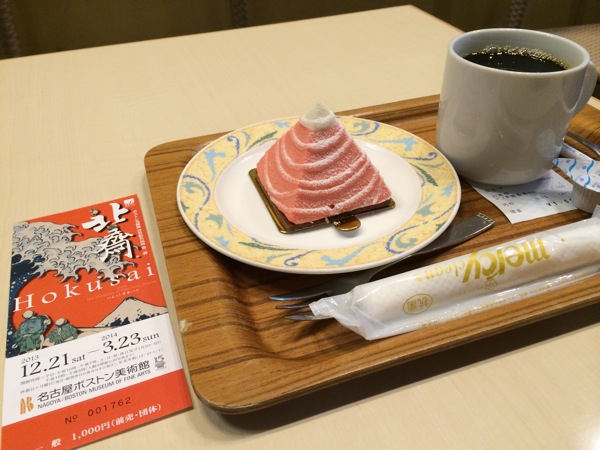 The AKAFUJI cake. Akafuji is a red Mountain Fuji. Hokusai drew Akafuji.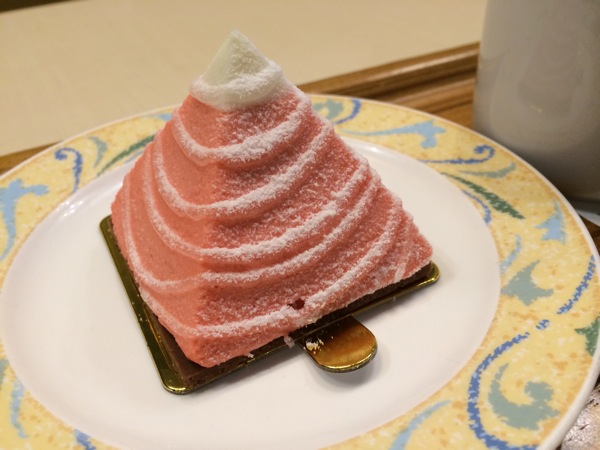 Ticket.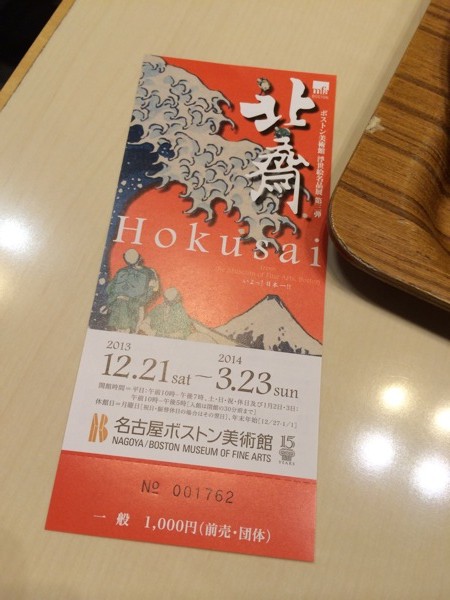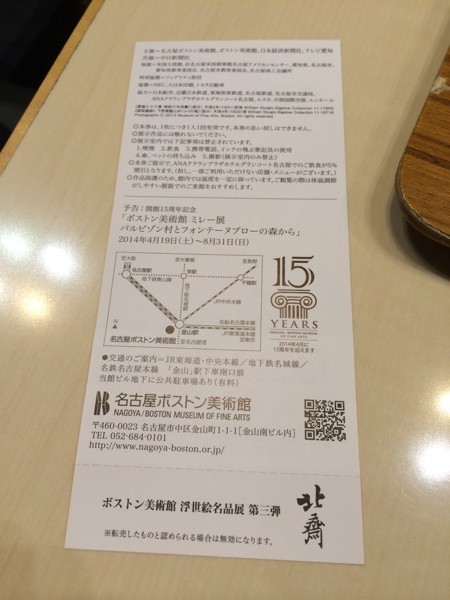 at Nagoya/Boston Museum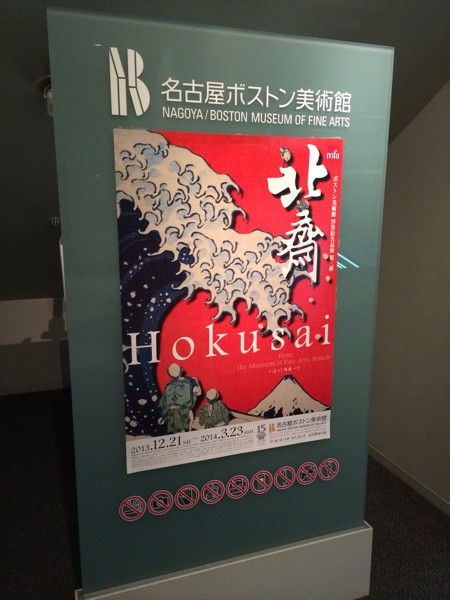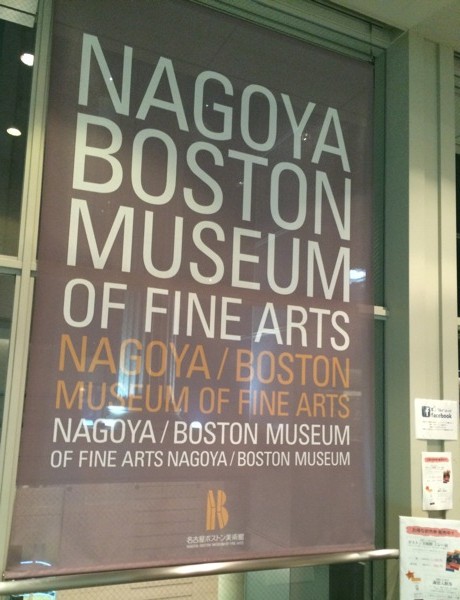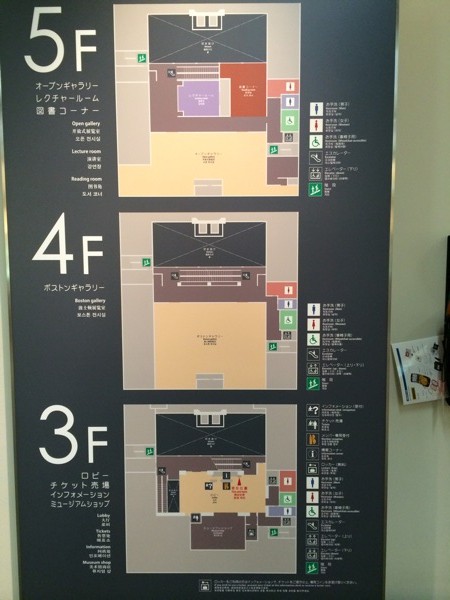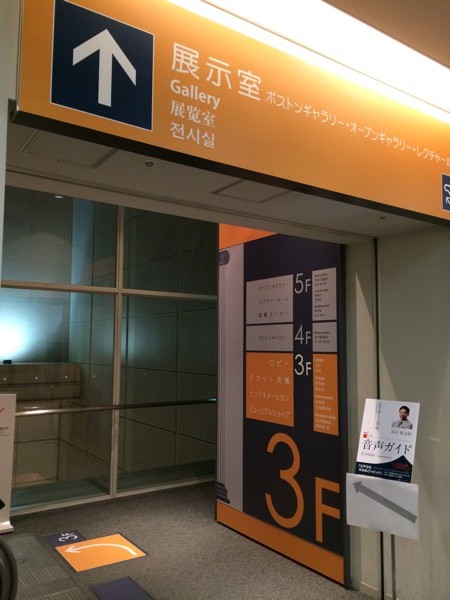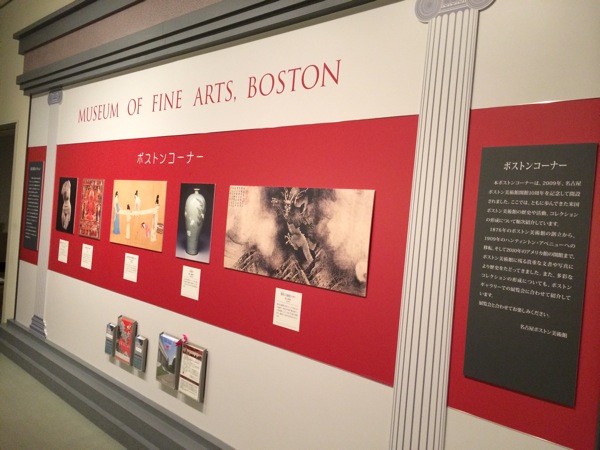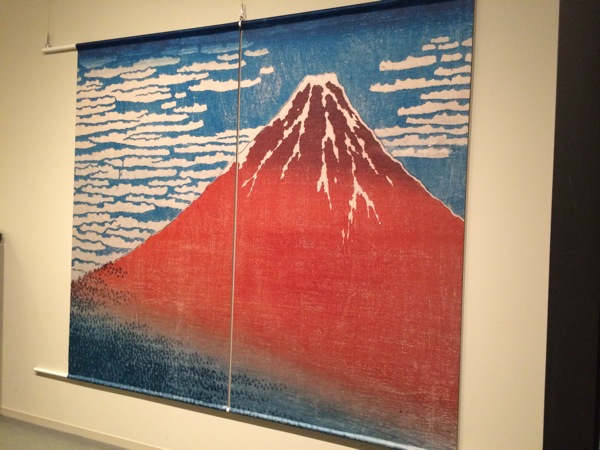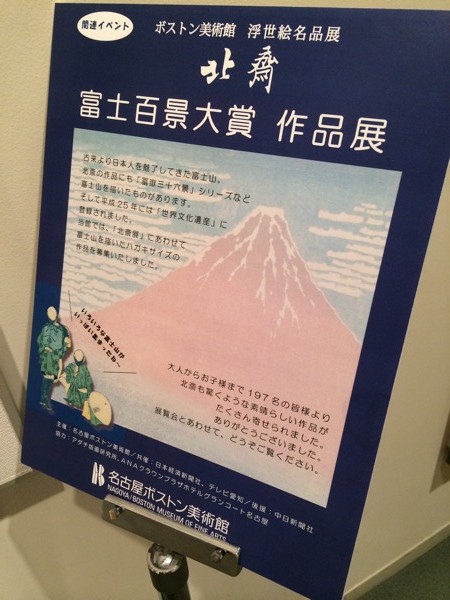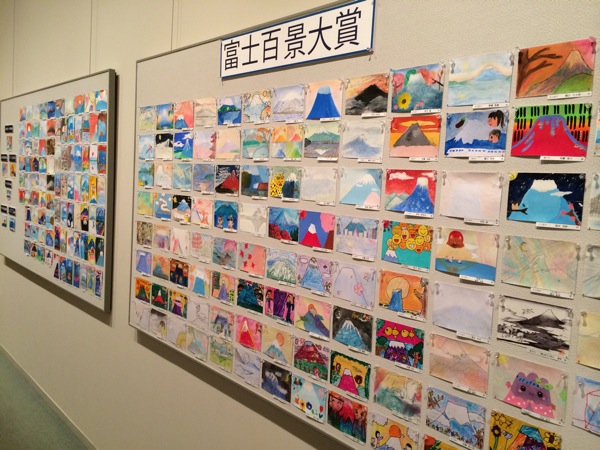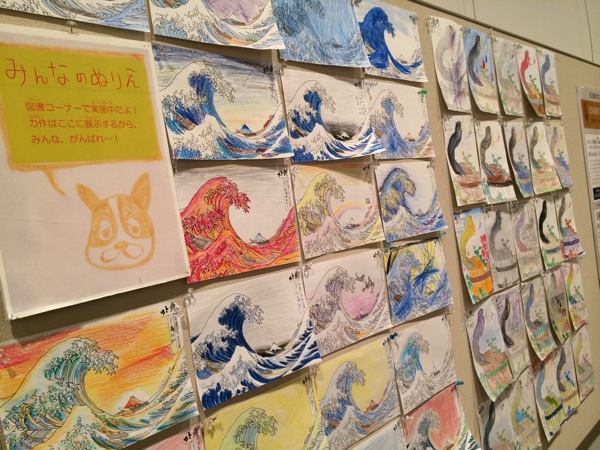 brochure
Hokusai.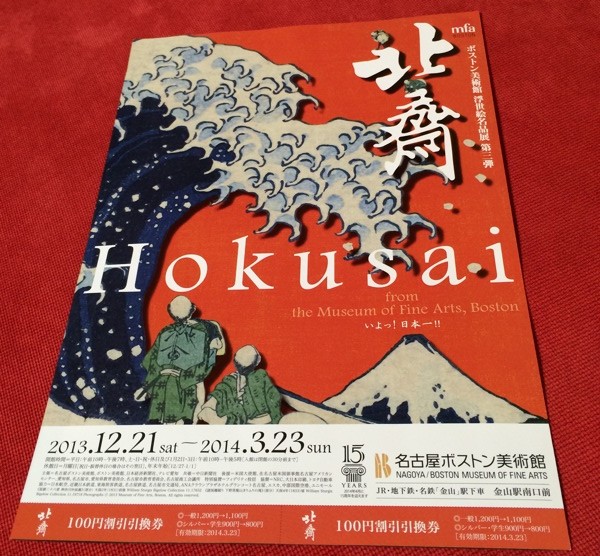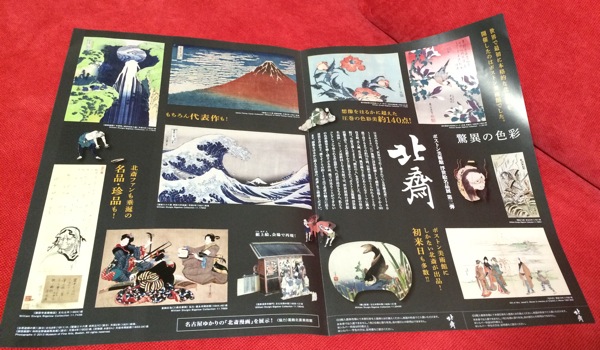 clear folder
I bought a clear folder.
Hokusai "Thirty-six Views of Mount Fuji (Fugaku Sanjurokkei) - Fine Wind, Clear Morning (Gaifu Kaisei)"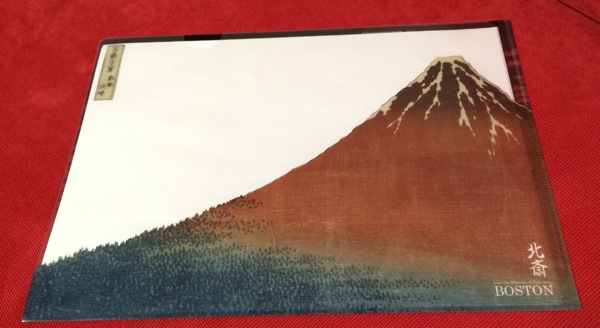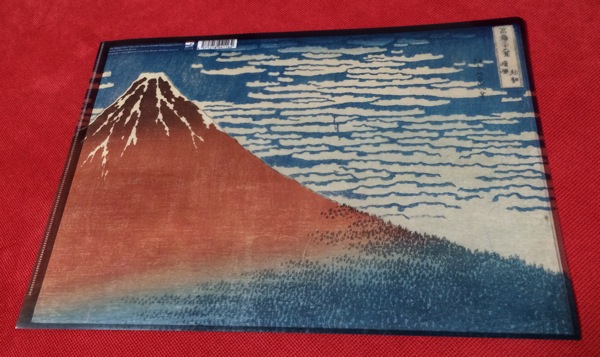 ---
lat: 35.1426737, lon: 136.900235

View Larger Map
address: 1-1-1 Kanayama-cho, Naka-ku, Nagoya-shi, Aichi-ken
tel: 052-684-0101
Posted by NI-Lab. (@nilab)