Blogopolis visualizes blogs and entries.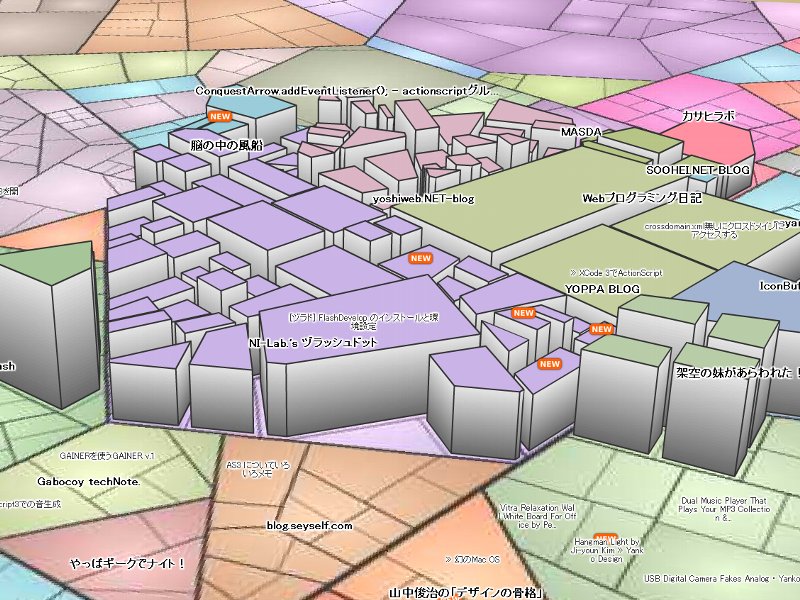 Blogopolis uses social bookmarks and RSS readers.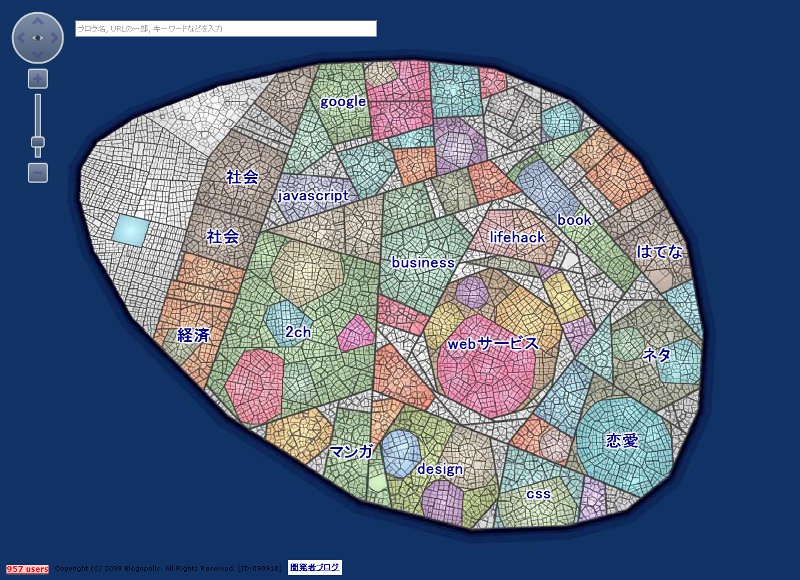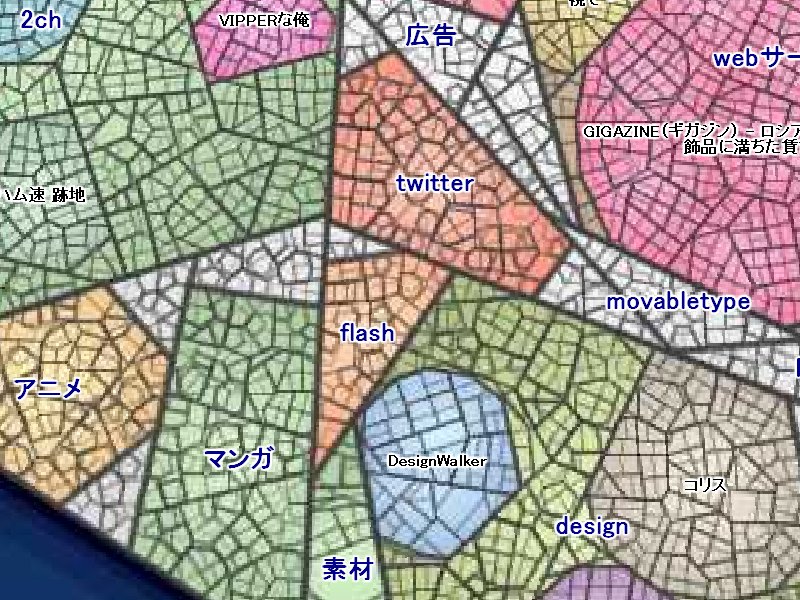 A blog's entry is a building.
A number of social bookmarks decides a size of area.
Blog's category is decided by social bookmarks' tags.
A building's height is decided by a number of subscriber.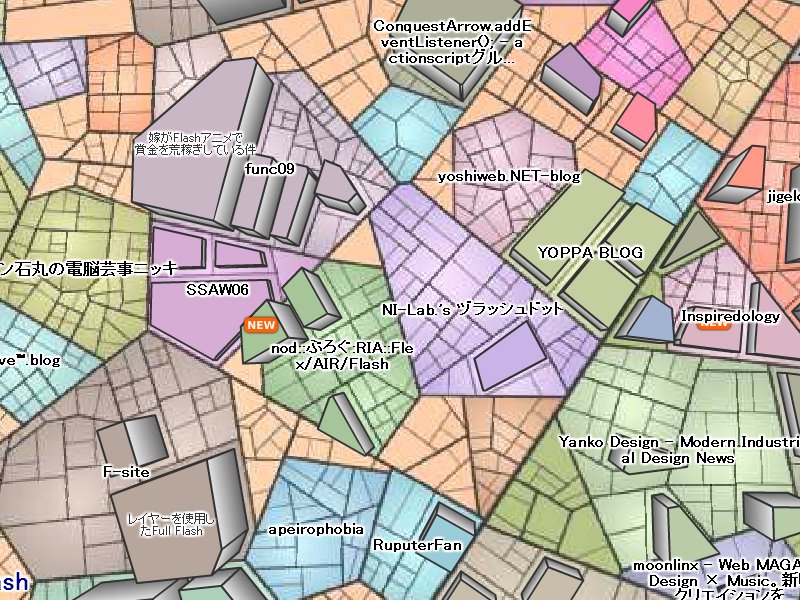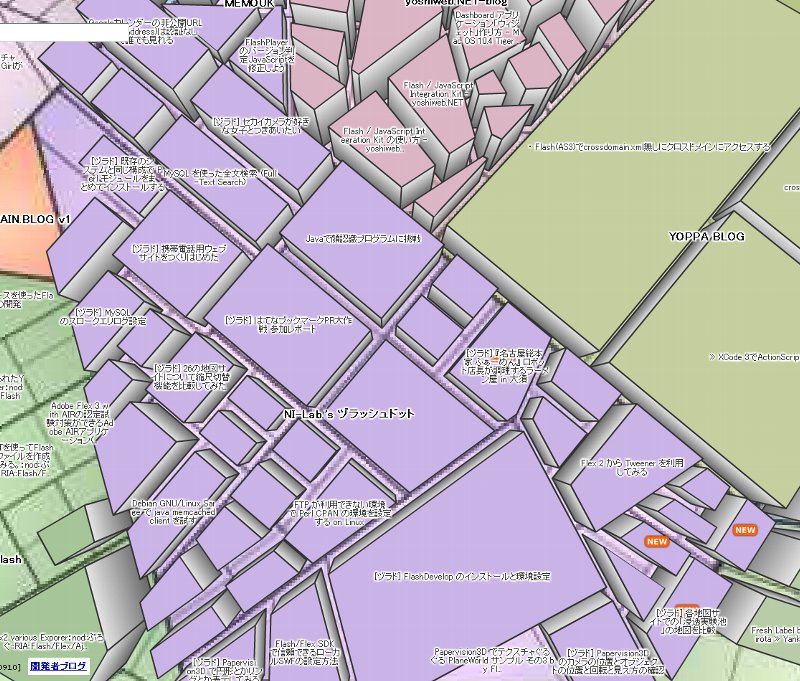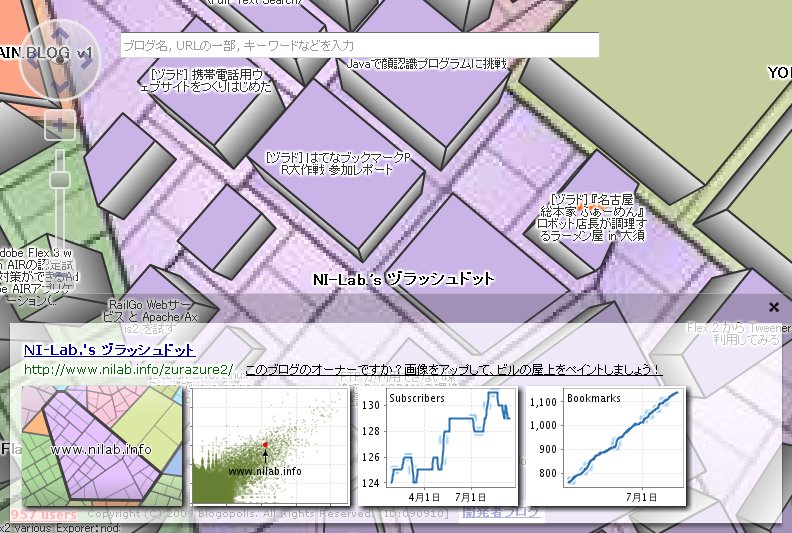 This diary is there.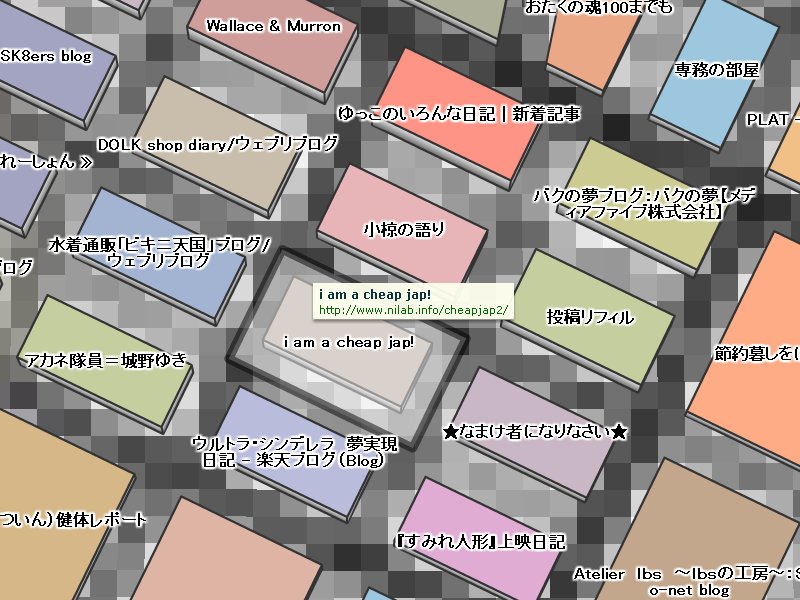 Posted by NI-Lab. (@nilab)