In Japan, people say "GoDaiKo (Five Great Lakes)" as Great Lakes.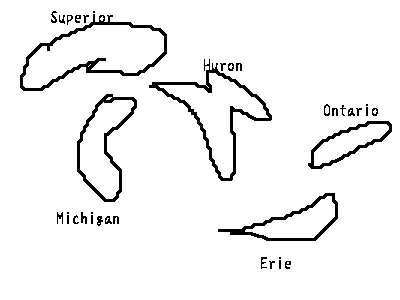 Great Lakes are Superior, Michigan, Huron, Erie and Ontario from west.
WEST <- Superior - Michigan - Huron - Erie - Ontario -> EAST
I have a memory this sentence.
"She Made Harry Eat Onions."
S M H E O
Lake Superior
Lake Michigan
Lake Huron
Lake Erie
Lake Ontario
Ref.
Posted by NI-Lab. (@nilab)