I looked Swarm application on my iPhone.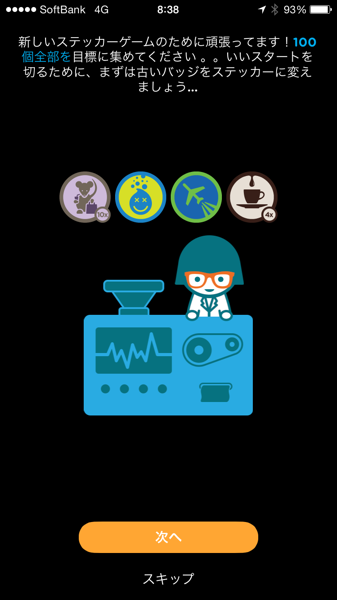 What's the Sticker Transmuter 9000?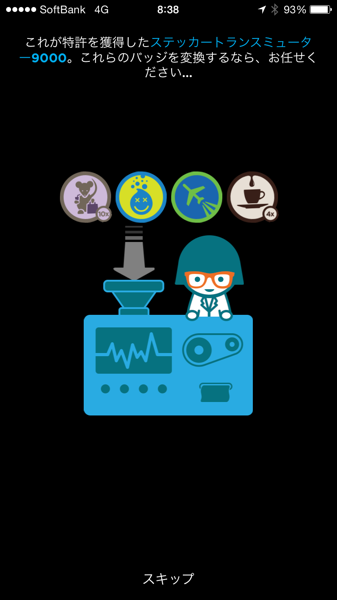 I dragged badges to Sticker Transmuter 9000.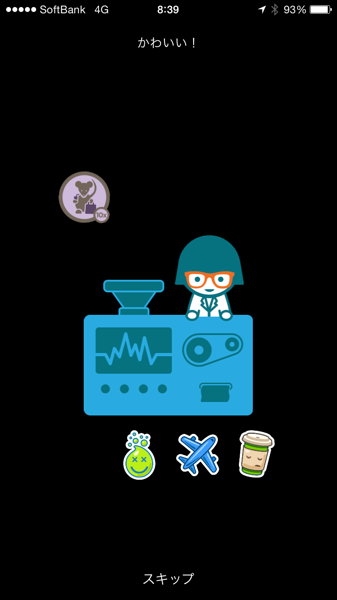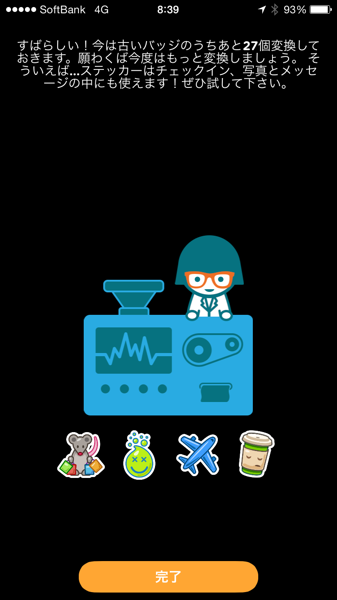 I unlocked 38 stickers.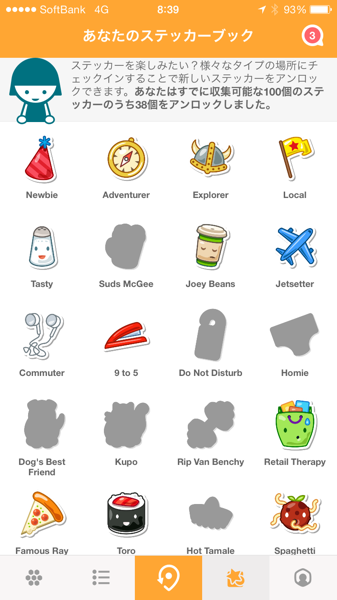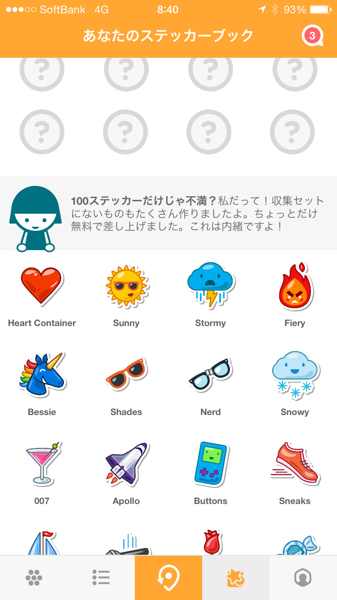 I scrolled down more.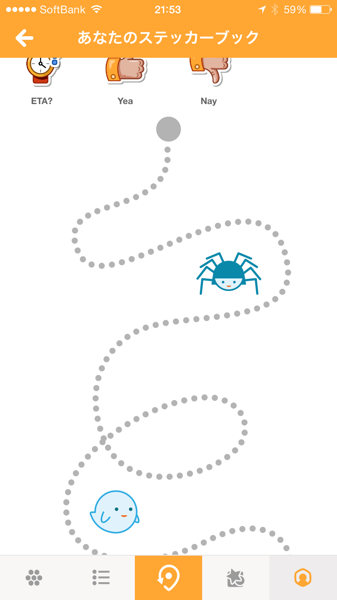 I tapped a icon of door.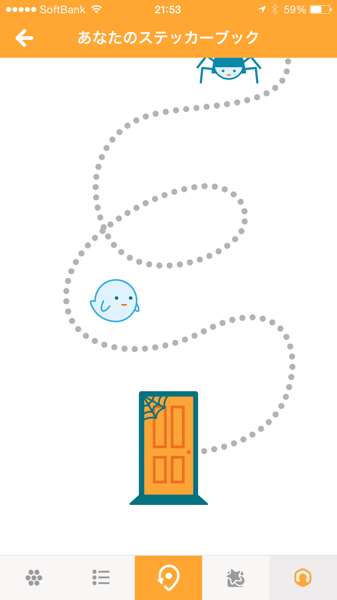 I unlocked old foursquare badged.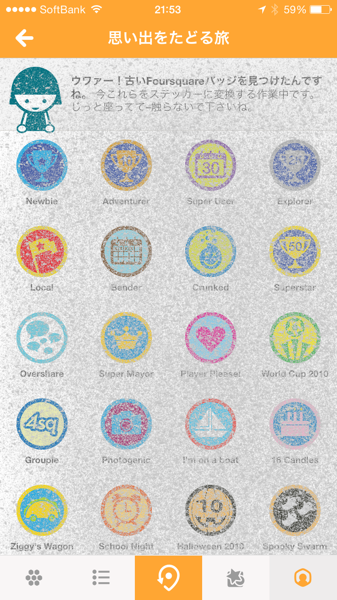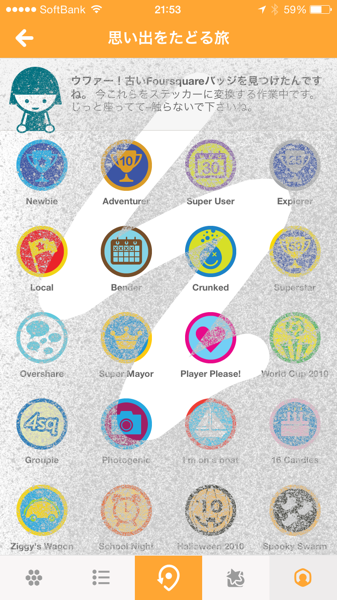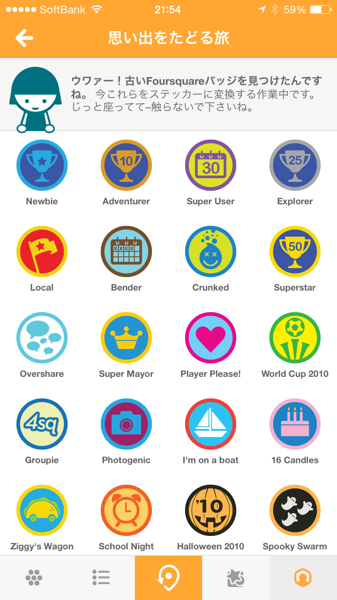 When we first launched Swarm, we focused on helping you quickly find your friends. We wanted to make it easy to see who was nearby and introduced messages so you could effortlessly coordinate meeting up. But we heard time and time again that while Swarm made those serendipitous hangouts possible, it could be more fun. So today, we're rolling out 100 new stickers, some evolved from your old badges, and a lot of new challenges.

The Foursquare Blog — Your old Foursquare badges and mayorships, evolved...
Posted by NI-Lab. (@nilab)