Scan! Scan! Scan!
I enjoy scan barcode using Hatena::Monolith.
Hatena::Monolith
The word "Mono" in Japanese literally means "things" or "stuff." Hatena Monolith allows you to scan barcodes from any kind of stuff that exists around you. You can use Monolith to easily keep track of your collections or to introduce things you like with others, and enjoy sharing information in a whole new way.


After you install Hatena Monolith for your iPhone 3GS or Android device, you'll be able to scan barcodes and share your stuff on the web. You can also simultaneously post your Monolith entries to Twitter.

Hatena::Monolith
The iPhone app scans barcode of a object and displays infomations about the object.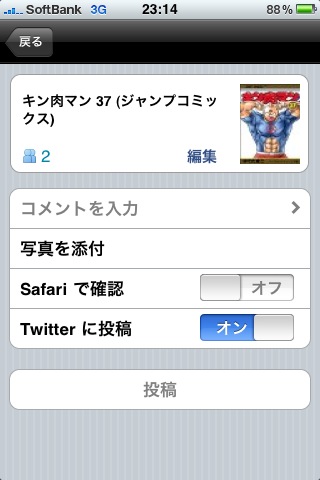 This is my timeline.
These are objects that I scanned.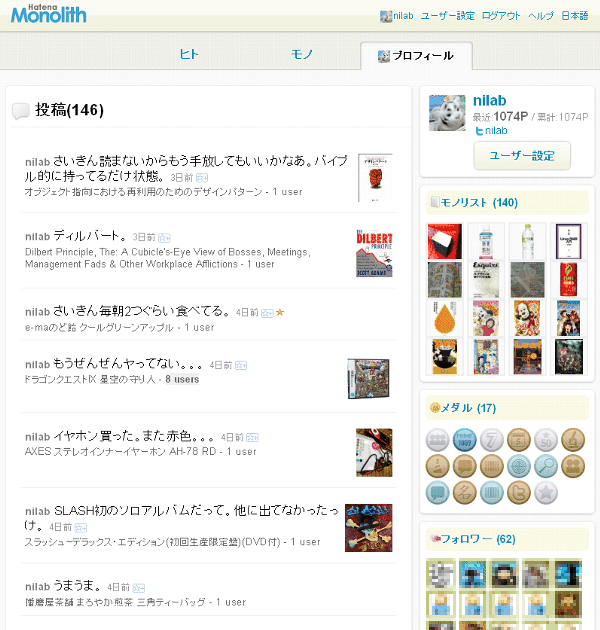 Hatena::Monolith has medals.
The medals are similar to badges of foursquare's.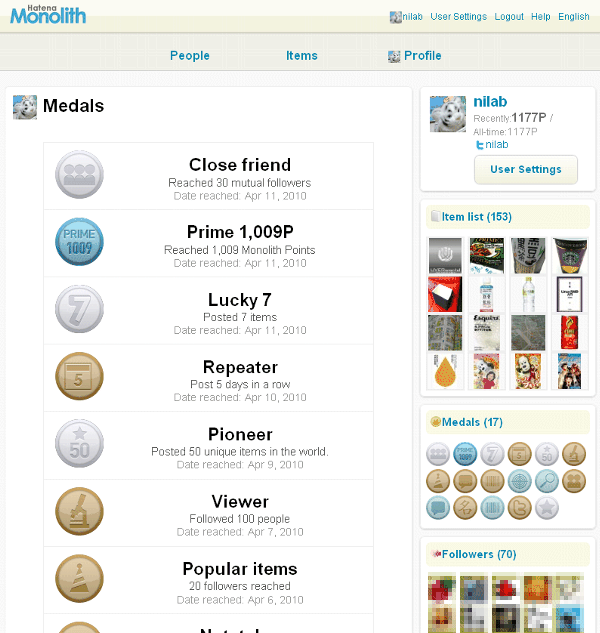 Ref. Hatena::Monolith
Stickybits
The app is free, but stickybits sells packs of 20 vinyl barcode stickers for $10. You also can download and print your own barcodes for free, or scan an existing one on a physical product like a can of Coke. (Future business model: charge brands to claim their barcodes and place their own messages first).

Each barcode is programmable by the first person who scans it and and leaves a photo, video, audio, or text message. The next time somebody scans that barcode, the previous message will appear on their phone. Anyone can add a new message to the same code, resulting in a stream of messages connected to whatever object or place the barcode is stuck on. Each scan, and related message, is geo-tagged so you can see as an object moves around how its story evolves.

The app lets you follow people and see their object stream, or get notified whenever one of your objects is scanned, moved, or new bits are attached to them. You can toggle between stream and map views. It supports Facebook Connect for login and any scan can be broadcast out to Facebook, Twitter, or Foursquare. With Foursquare, it actually gives you the option to check into the place where you are by scanning the barcode.

The Secret Lives Of Objects: StickyBits Turn Barcodes Into Personal Message Boards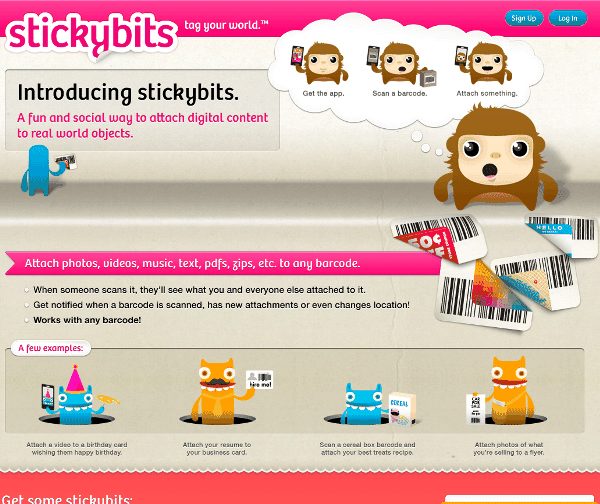 Posted by NI-Lab. (@nilab)