Bing Maps's Destination Maps
The Destination Maps generates map from a destination and an area.
Sketchy Style is hand drawn style.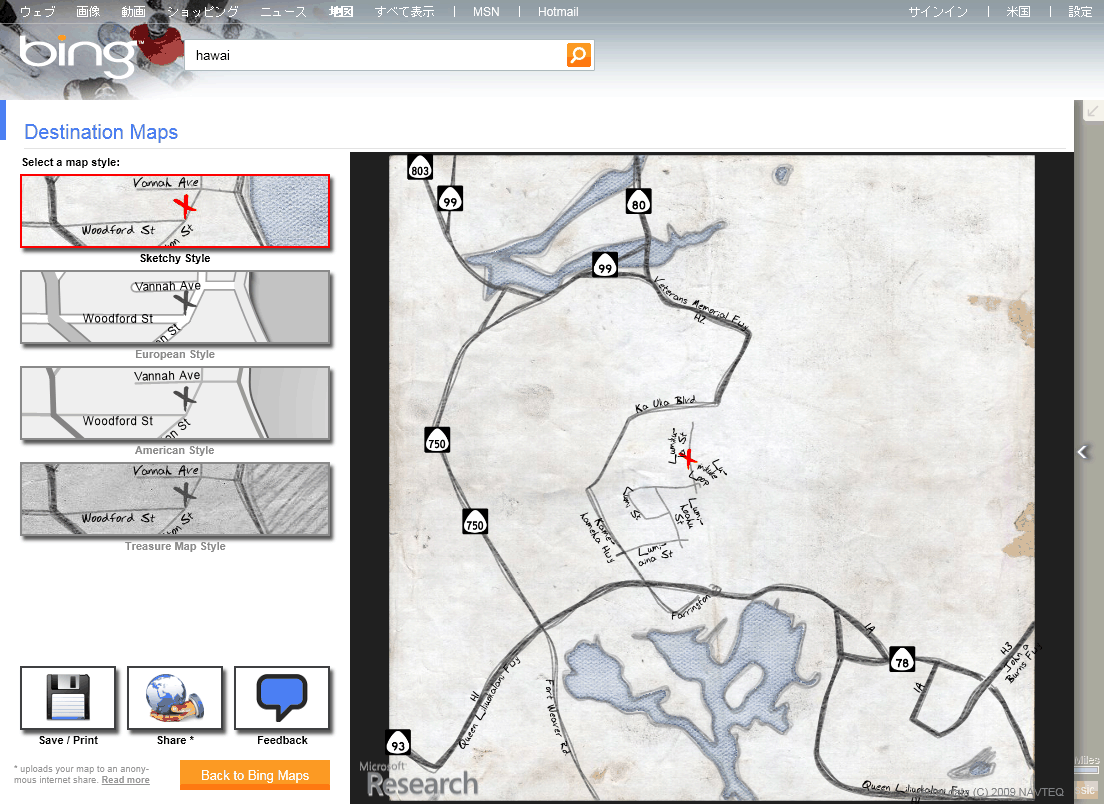 European Style is like Google Maps?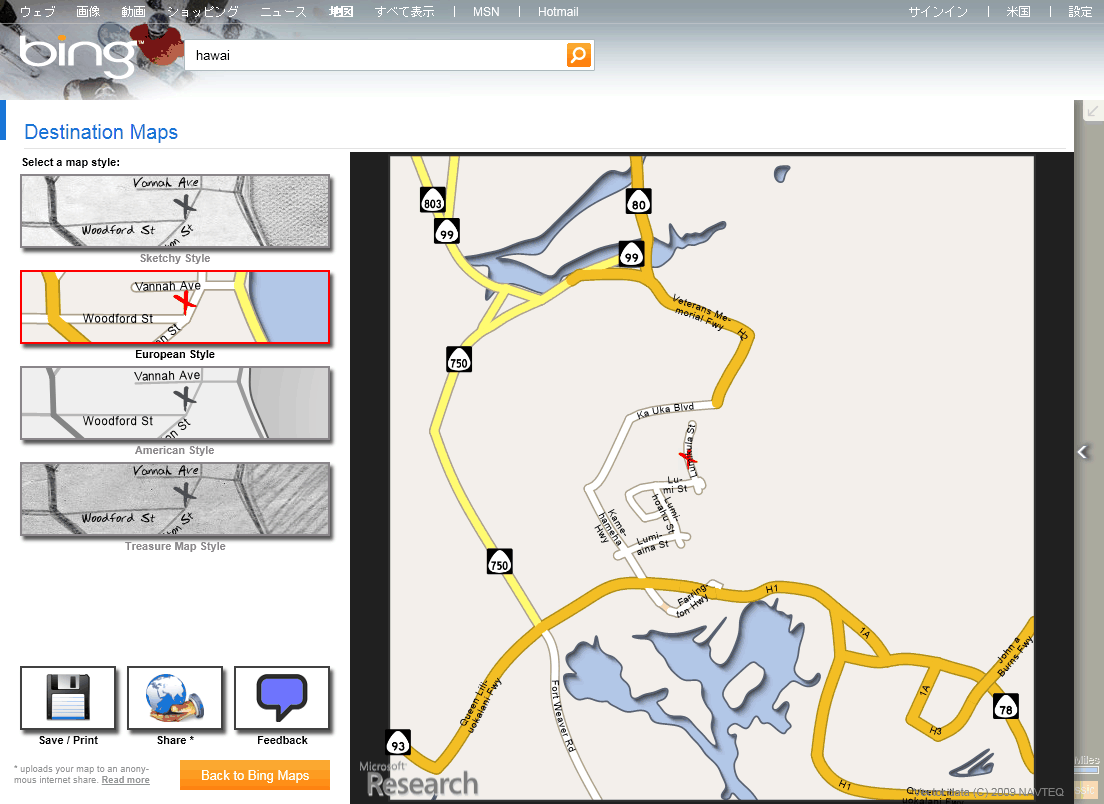 American Style has thin roads and simple design.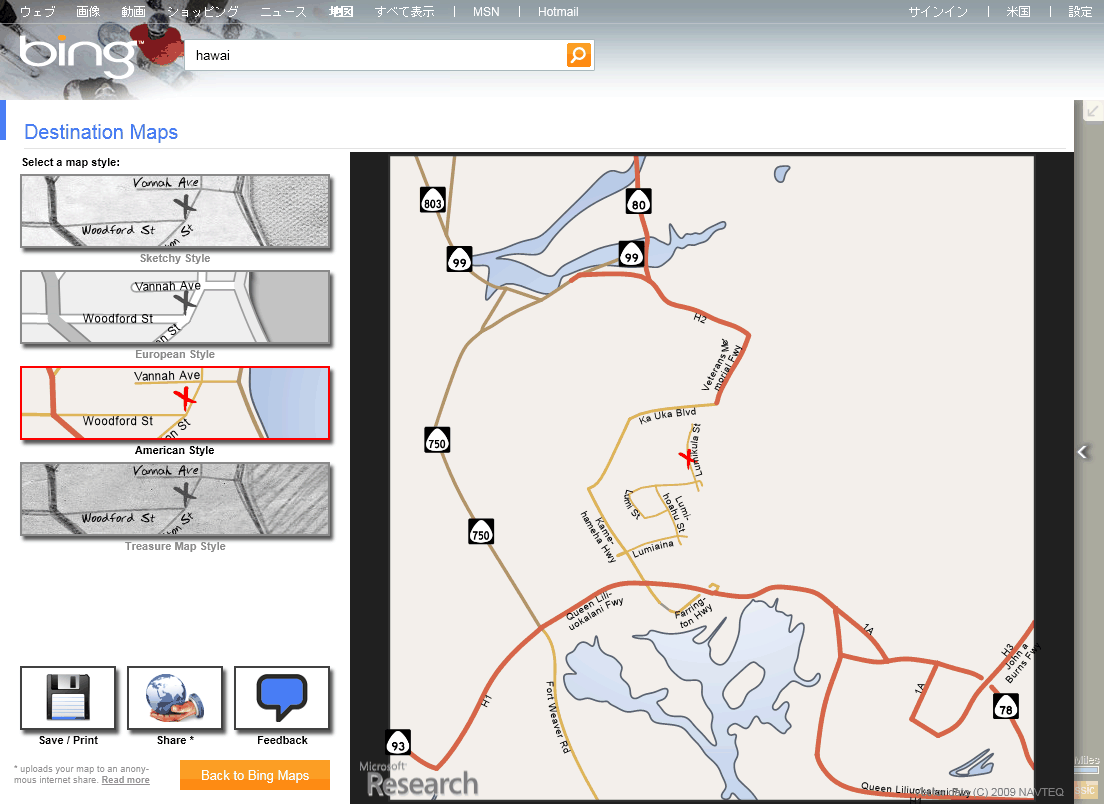 Tresure Map Style is for treasure hunting :-D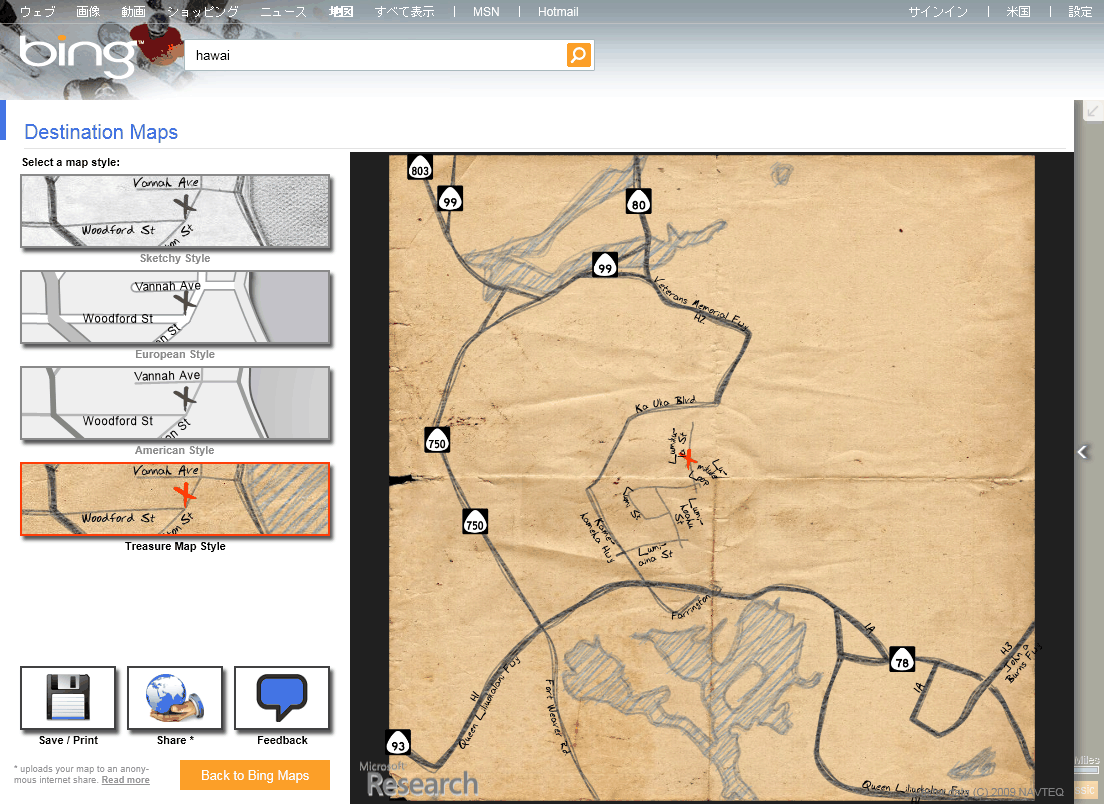 Oh, the Destination Maps of Bing Maps's is not supported Japanese map... "We are sorry: at the moment Destination Maps is only supported in Canada, Mexico, and the United State"
ALPSLAB ryakuchizu
The ALPSLAB ryakuchizu generates map from a starting point and destination.
from Sengen-cho to Nagoya Castle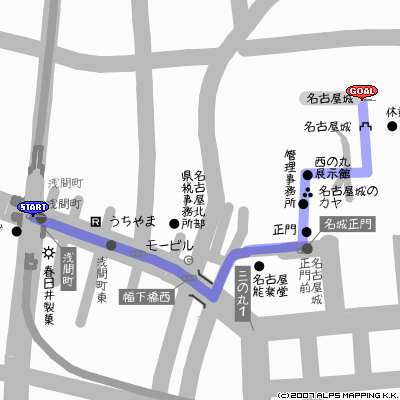 ALPSLAB ryakuchizu:

Ref.
-Bing Maps
-Bing - New Bing Maps Application: Destination Maps - Bing Maps Blog - Bing Community
-ALPSLAB ryakuchizu (in Japanese)
-An experiment service "ALPSLAB ryakuchizu" relesed. (in Japanese)
Posted by NI-Lab. (@nilab)