The FA-men is a ramen restaurant.
Ramen is a Japanese noodle, originated in China.
A Chief and a assistant chief cook ramen in the FA-men.
The chief and assistant chief are robots :-)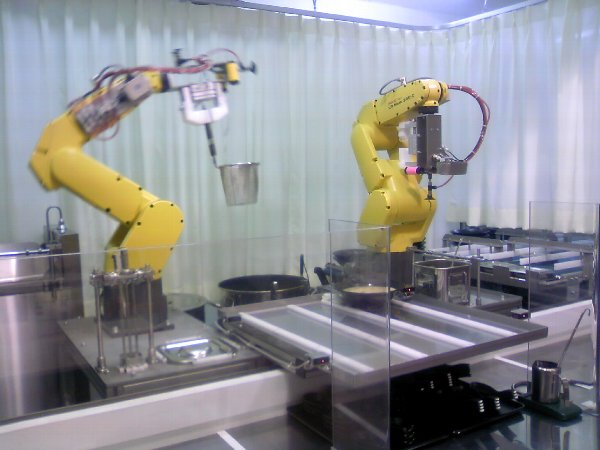 Left robot is the chief(R2B1).
Right robot is the assistant chief(R2B2).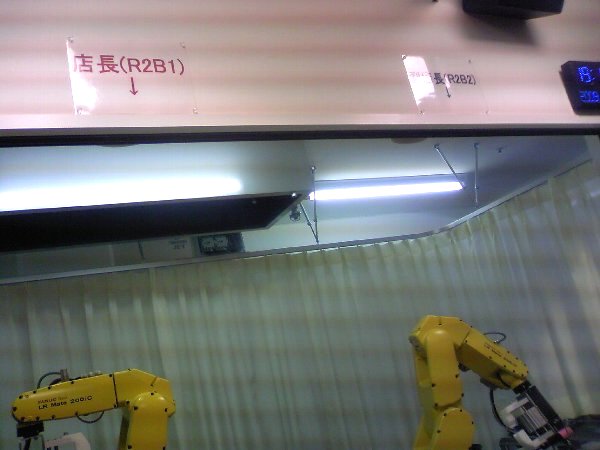 These robots cook and have a chat.
YouTube - FA-men: Robots cooks ramen in Oosu, Nagoya

This ramen was cooked by these robots.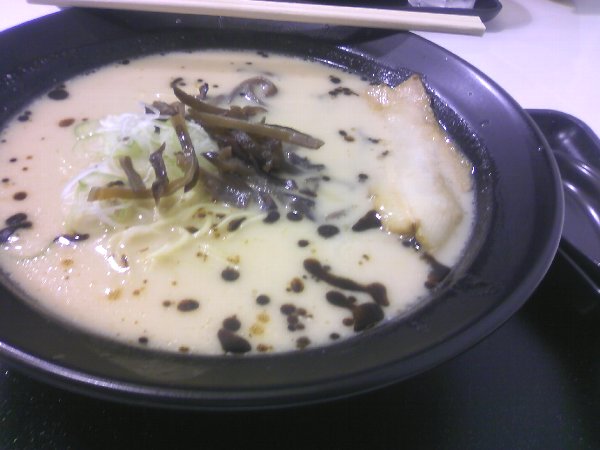 Menu: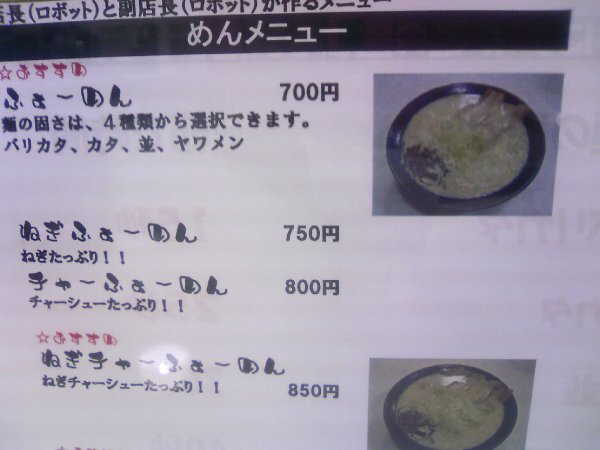 You can select a hardness of noodle.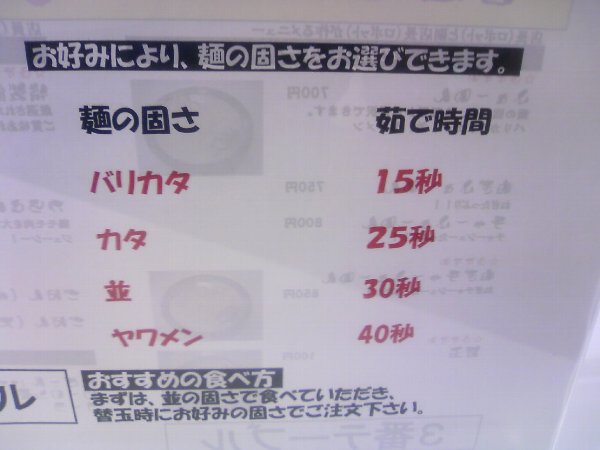 | hardness | boiling time for noodle |
| --- | --- |
| bari kata (very hard) | 15 seconds |
| kata (hard) | 25 seconds |
| nami (normal) | 30 seconds |
| yawa men (soft) | 40 seconds |
These robots play manzai too.
Manzai is a style of stand-up comedy in Japan.
The scene of this manzai:
The assistant chief got angry and took a kitchen knife.
The chief took a lid and was protecting himself.
address: Dai 2 Ameyoko Building 2F, Oosu, Nakaku, Nagoya city, Aichi Pref.
map:

These robots were made by robot company, AISEI.
Factory Automation Ramen = FA-men
Ref.
-AISEI (in Japanese)
-FA-men's homepage (in Japanese)
-Ramen - Wikipedia, the free encyclopedia
-Manzai - Wikipedia, the free encyclopedia
Posted by NI-Lab. (@nilab)