I went shopping and bought a Pringles.
I got a chance of Kujibiki (tiraging).
I put my hand into a hole of a box.
I got a ball from the box.
I got a bingo!
But I didn't hope the prize.
A shop staff exchanged it for my want secretly.
I wanted a balace ball.
I got a balace ball.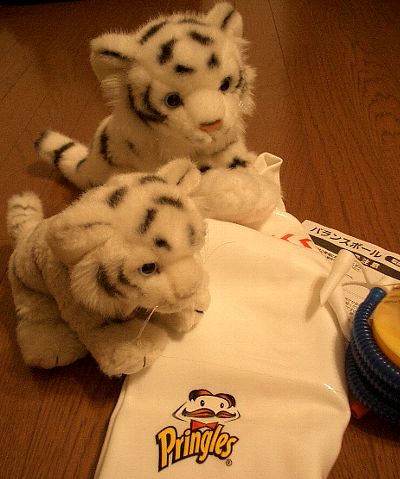 I pumped up the balance ball.
My foots and hands pushed and pushed a yellow pump.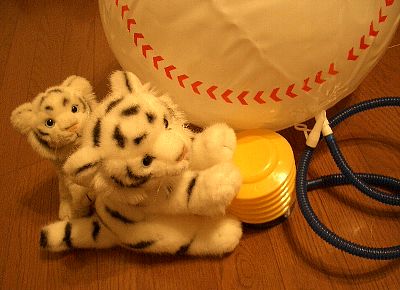 I had pumped.
A logo of Pringles is good.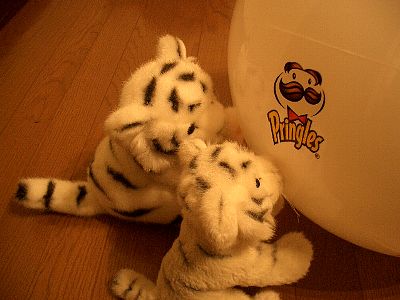 I sat down the balance ball.
I felt good.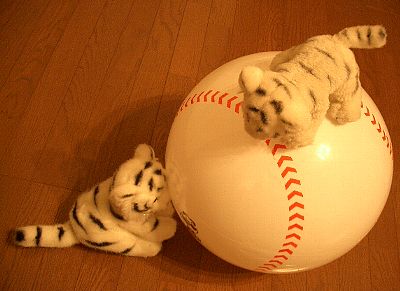 This balance ball was made for baseball games of MLB All-Stars vs NPB All-Stars.
TOKYO -- After plating three early runs, the Major League Baseball All-Stars used strong pitching to hang on for a 3-2 win over the Nippon Professional Baseball All-Stars in Game 1 of All-Star Series 2006. The game was played before 42,397 fans at the Tokyo Dome.

Major League Baseball : Official Info : Press Release : MLB All-Stars win opener against NPB All-Stars
U.S.A's logo is Pringles.
Japan's logo is Mr. Kerl.
Pringles is a potato chips.
Kerl is a snack.
Mr. Kerl is a character for the snack.
Posted by NI-Lab. (@nilab)